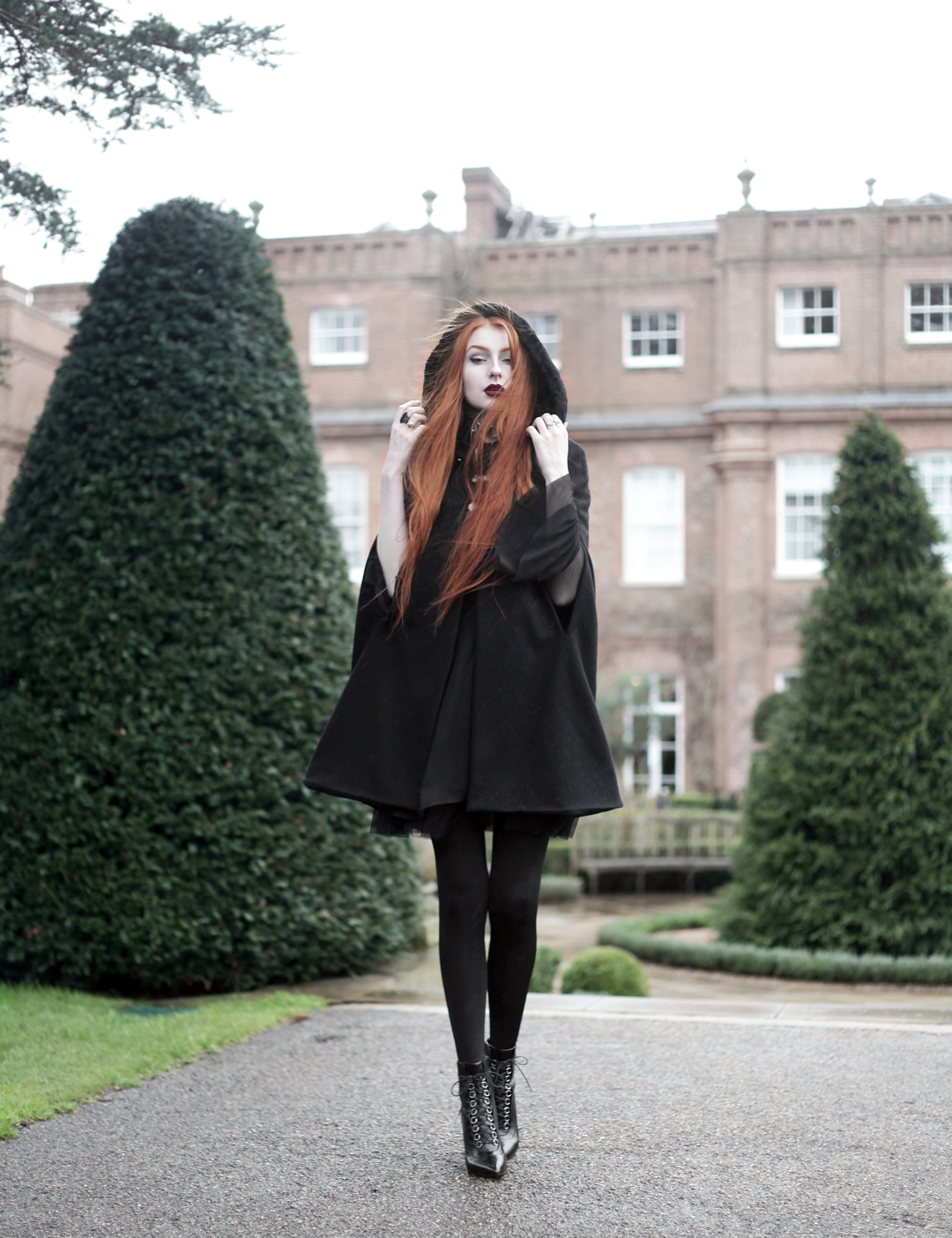 What I'm Wearing
O-Ring Choker – Dolls Kill (Sold Out – Similar)
Myrtle Wool & Faux Fur Cape* – Dark Thorn Clothing
Decay Nu-Mourning Dress* – Killstar
Opaque Black Tights – Asos
'Fetish' Lace Up Ankle Boots – Saint Laurent (High Street Sale Options!)
The Storm vs Olivia's Outfit Pictures
Okay so my title is perhaps a little dramatic ?…We shot these pictures a little while ago – you know, around that time when it just wouldn't stop raining? Yeah, then. There was a weekend when we were going to be in a beautiful location, so even though the forecast was terrible I was determined to get some pictures to do this beautiful cape justice.
True to the forecast, it absolutely threw it down and the wind blasted with incredible force. Somewhat defeated, I didn't look at the pictures for about a month after they had been shot. I guess I was too convinced the rain and wind had messed up all my plans for them, haha! Upon reflection – some of my favourite shots have actually come out of this shoot! Funny how things work out, isn't it? Often when I try to shoot in these condition I just give in, but I'm glad we persisted!
I'm sure many of you reading this will know my pain when it comes to shooting in gross weather conditions – have you ever had any case where it actually turned out really well?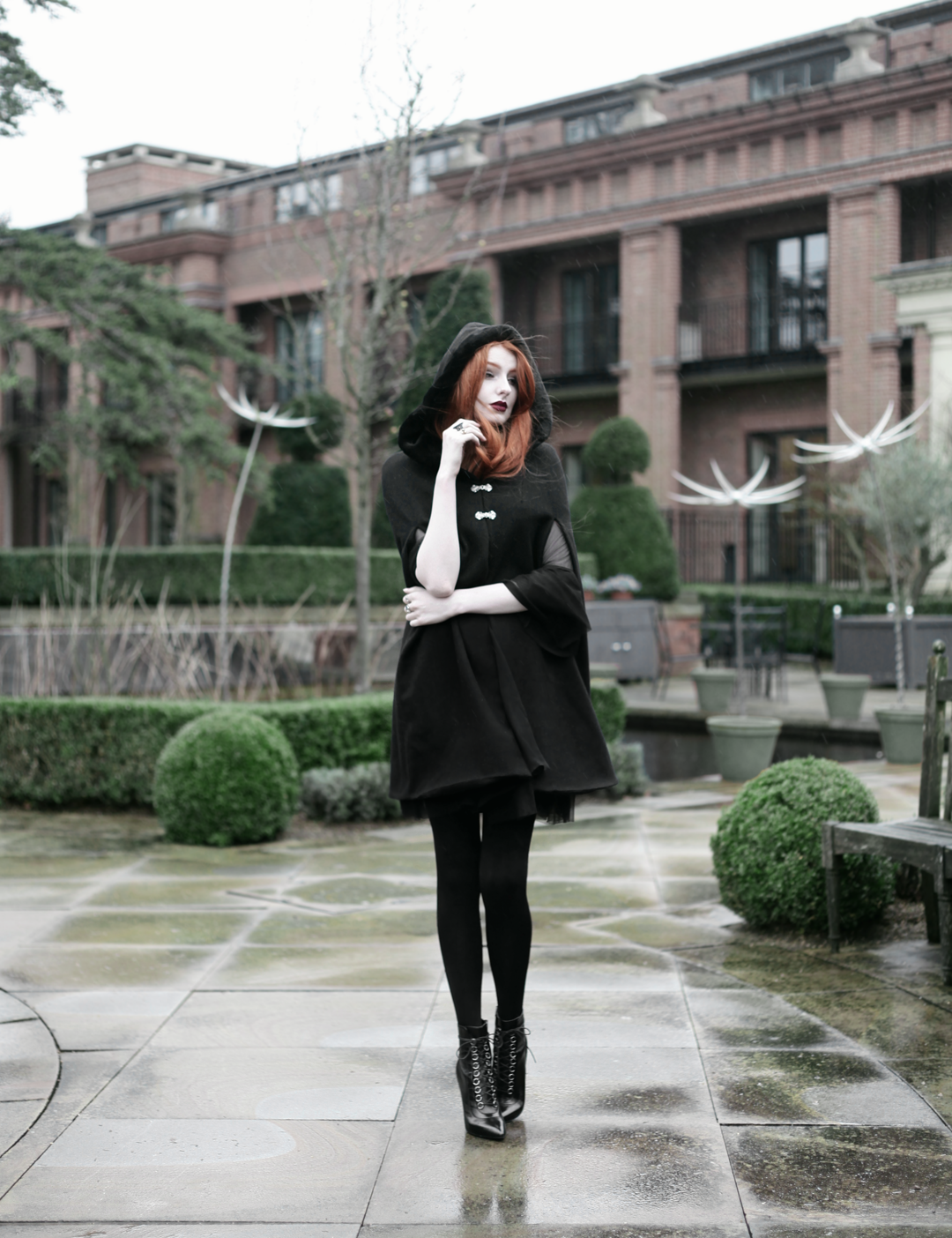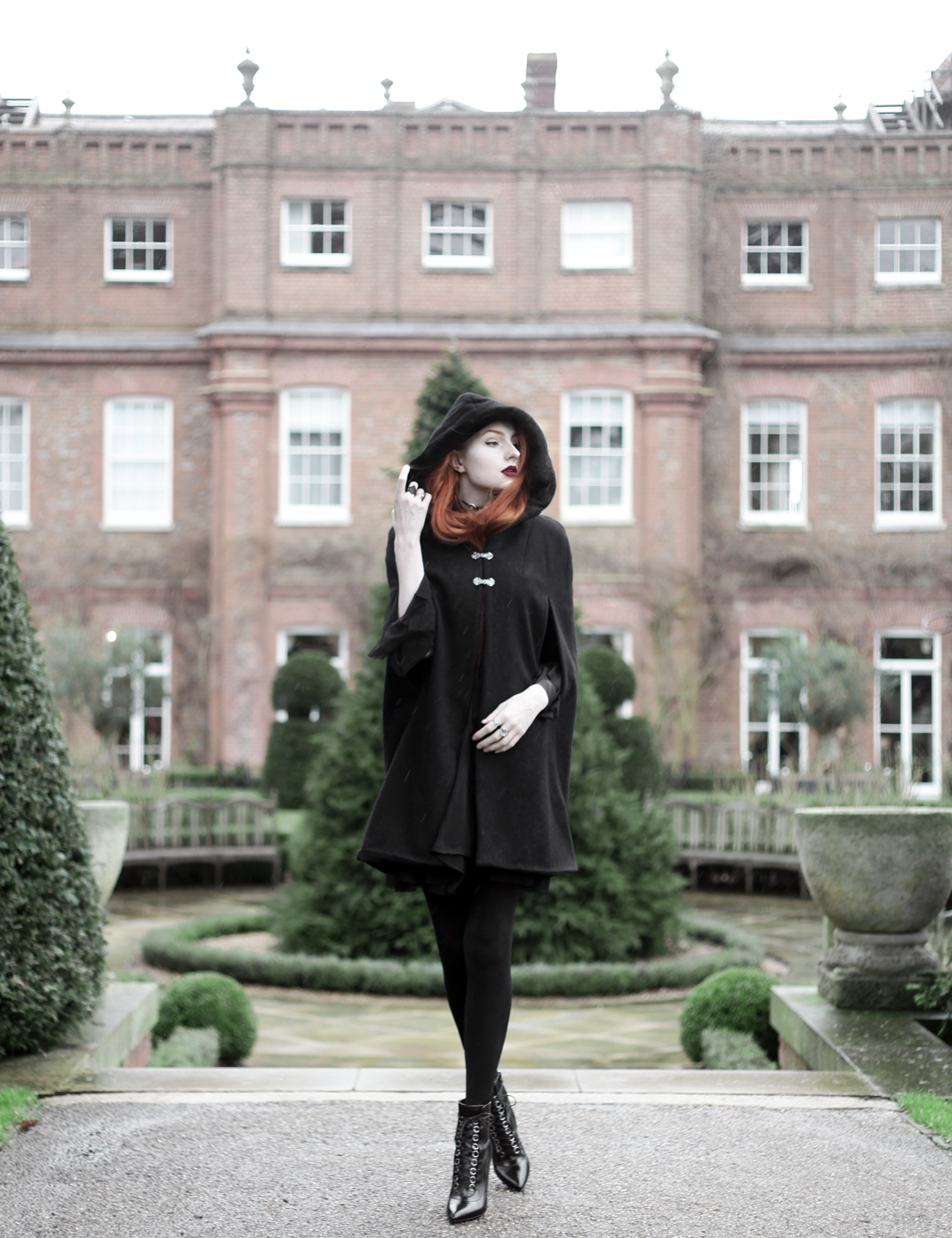 At least it was perfect cape weather…
All that said, I'm glad it was this gorgeous Dark Thorn cape that I was shooting that day. It provided an opportunity for the super cosy faux-fur lined hood to actually be used!
The whole thing is so wonderfully put together… Yes, I know I've prattled on about how beautiful their pieces are previously (here), but it is honestly not without cause. I work with luxury goods on a daily basis at my job, and it is rare(-r than it should be) that I see craftsmanship with the love and attention to detail that Tori-Anne pours into her garments. And for a brand that she started four years ago at the age of 18… I think that's pretty damn incredible!
Anyway – thank you so much once again for listening to my ramblings! In this post I've tried to mix the format up a bit so the text is interspersed between images. Does that work for you guys?
I have been worrying about my posts looking too mush like a wall of text, so I hope this makes it a bit more digestable when reading?
Have a wonderful weekend! Take care, love xxx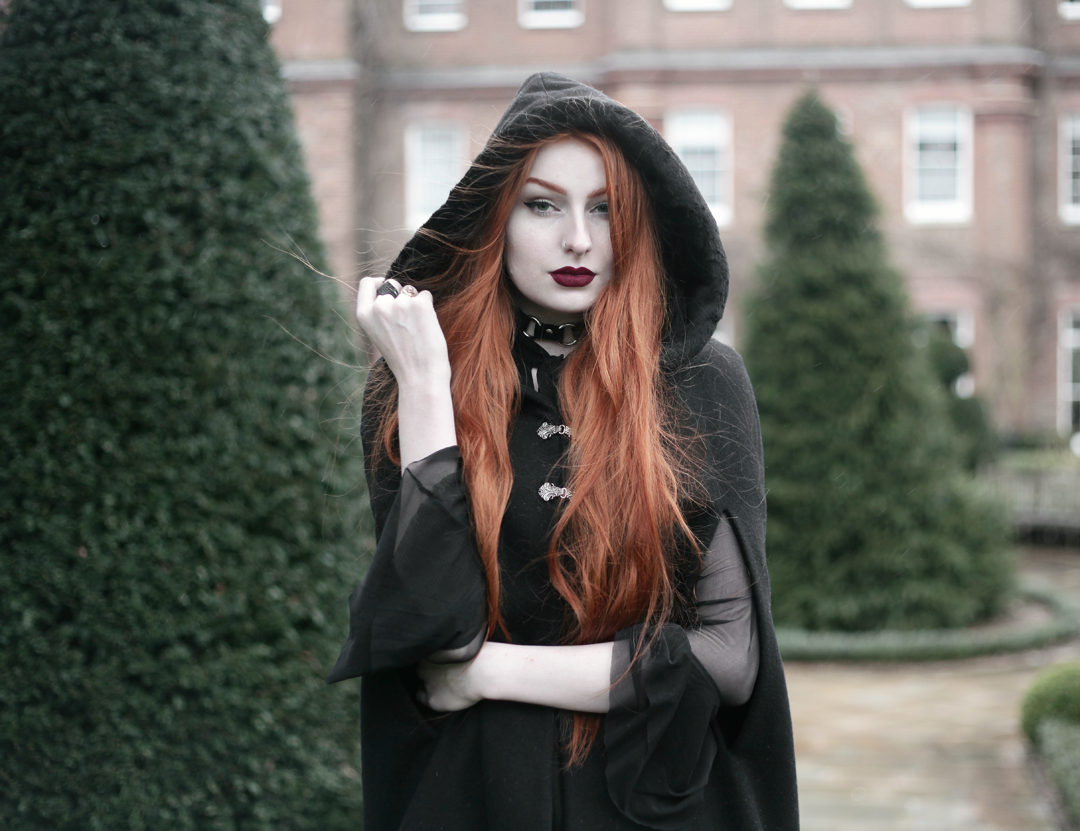 Makeup Details
Illamasqua Foundation (SB02) & Contour (Shade – Nimbus)
Anastasia Beverley Hills Brow Definer (Auburn)
Kat Von D Tattoo liner (Trooper)
Lime Crime Velvetine Liquid Lipstick (Wicked)