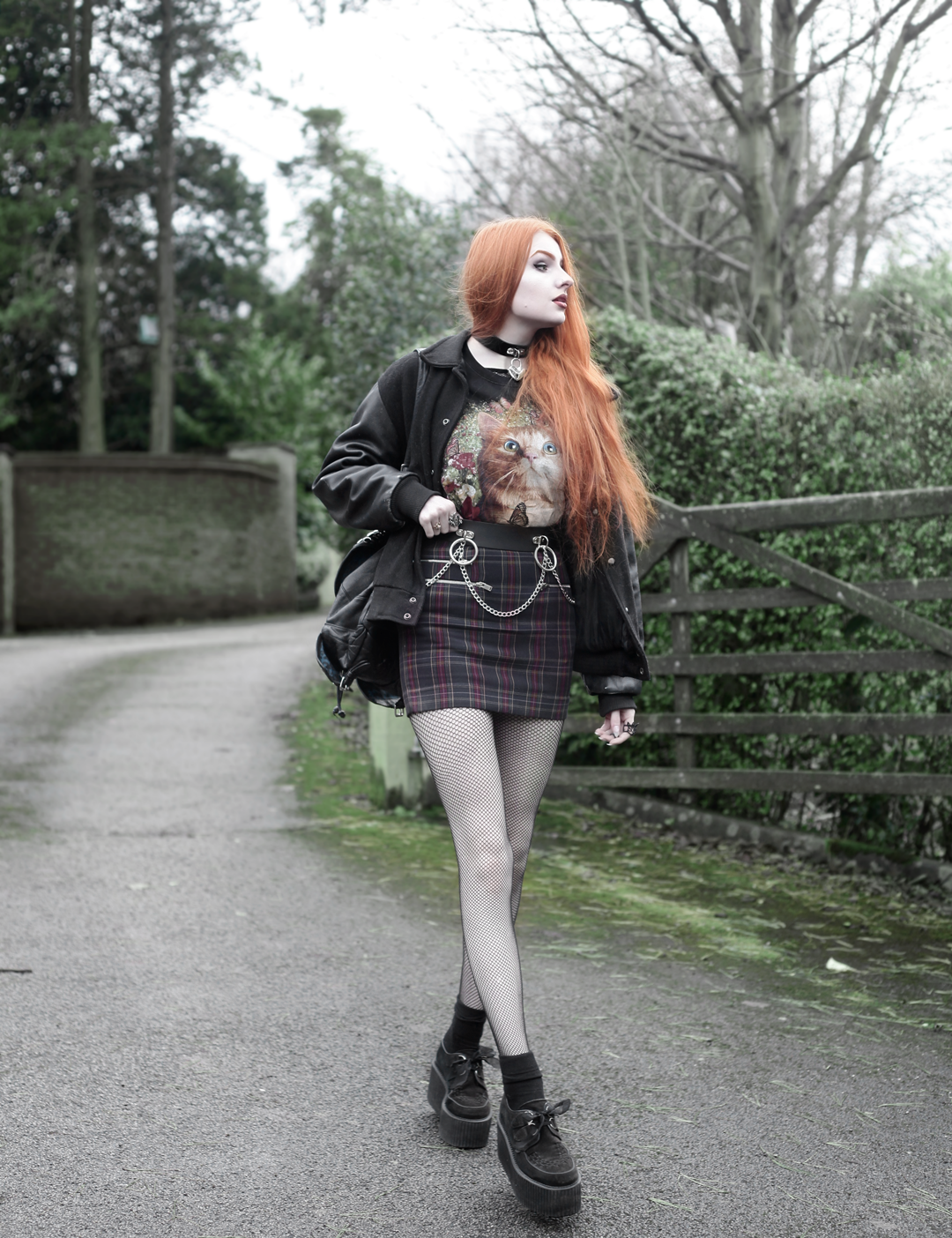 What I'm Wearing
Vintage Cat Tee – Similar
Emily Heart Locket Choker* – Killstar
Varsity Jacket – Similar
Secondhand Long Sleeve Fishnet Top – Similar
Ring & Chain Belt* – Mary Wyatt London
Old Check Skirt – Zara (Similar)
Matte Black Rings* – Rogue & Wolf
Fishnets – Asos
Triple Platform Creepers – Underground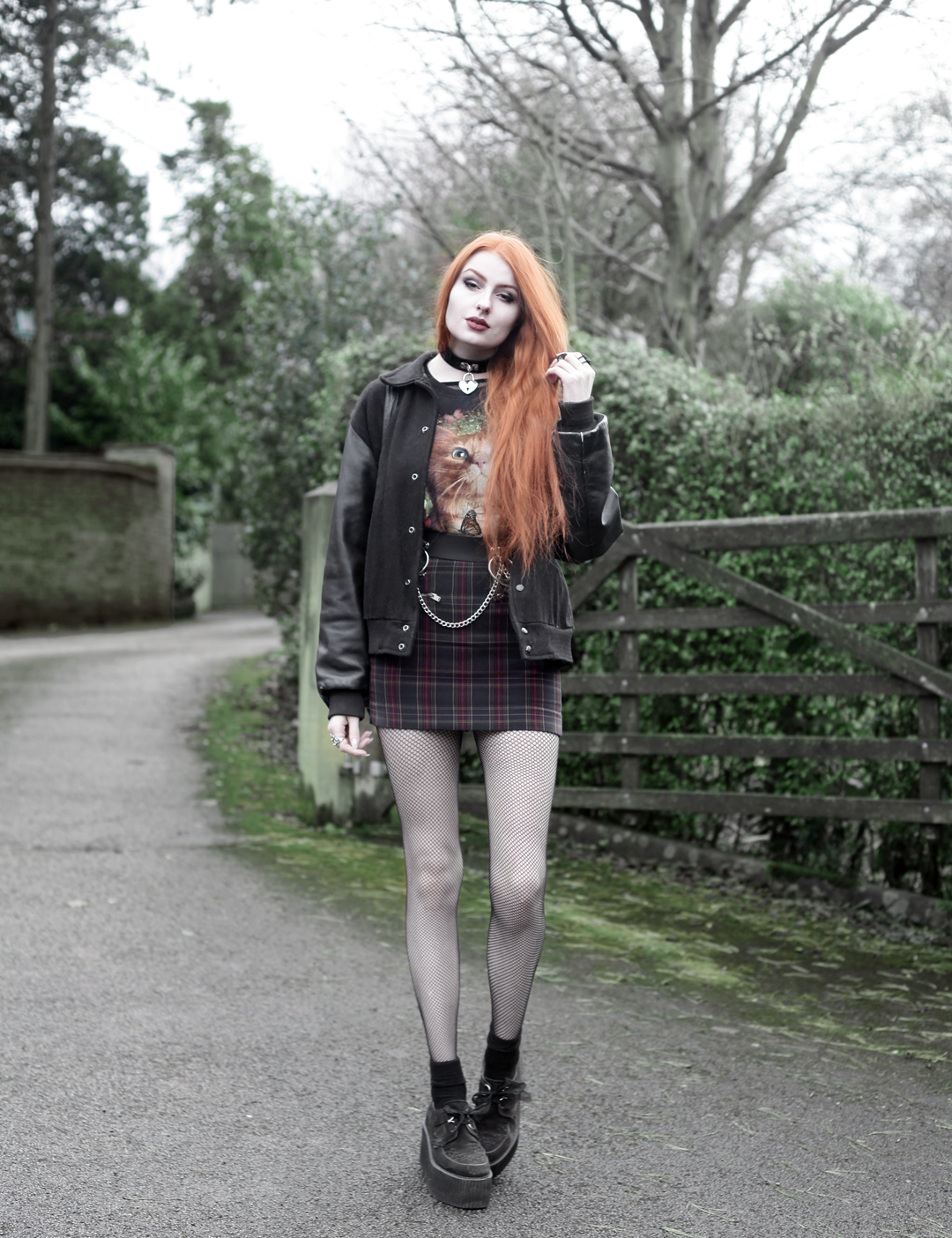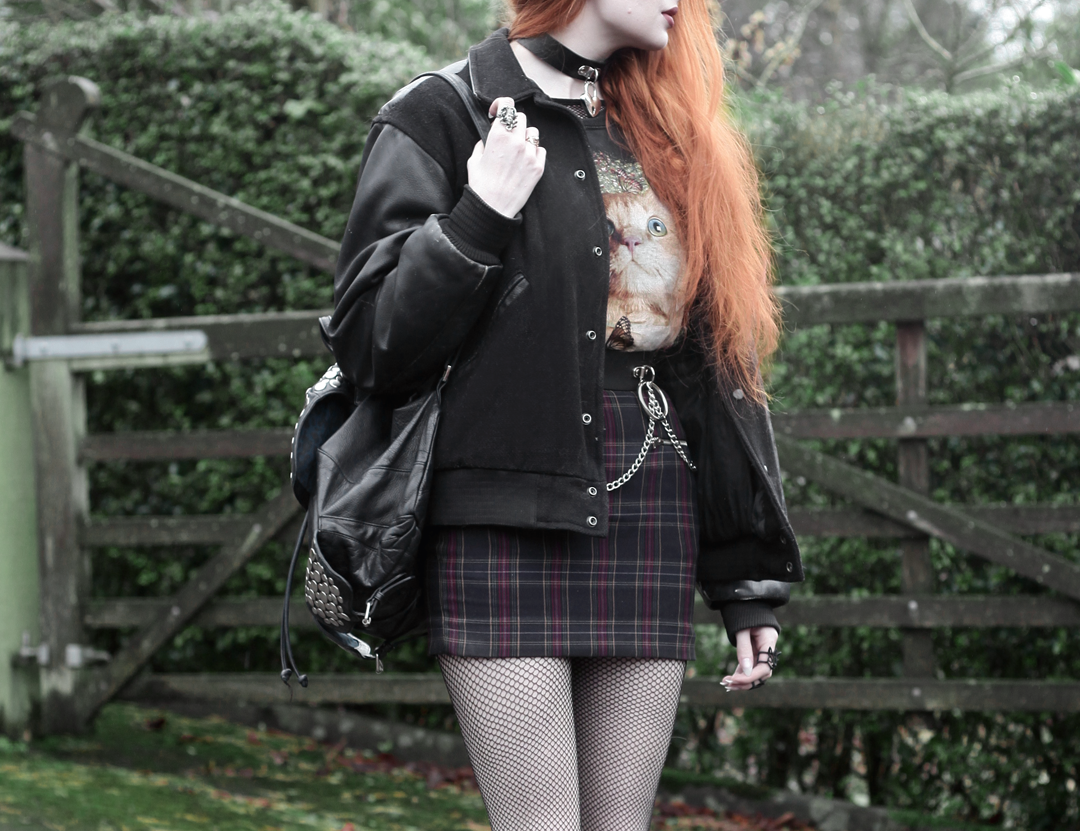 So maybe I'm just a bit obsessed with cats…
Could you tell? Haha. Not only does this fabulous tee have one emblazoned across the chest, but there's another little feline hint in my outfit. It's easier to see on the pictures further down this post, but one of my Rogue & Wolf rings is in the shape of a cat!
To give the top a bit of a different feel, I layered my fishnet tee underneath. It's a bit of a go-to for me recently, as it's such a quick way to update an outfit and add an extra bit of texture! After getting dressed I did notice that my arms matched my legs due to the double-fishnet situation… but I'm kind of okay with it. Maybe I need to invest in some kind of all-in-one thingy, for the ultimate lazy layering!
I'm still messing about with the format of my blog posts, in terms of spitting the writing through the pictures. Have you guys noticed a difference – does this work better? Please to let me know what you think!
Have a wonderful day, and thank you so much for stopping by to have a peek at this post!
Take care, love xxx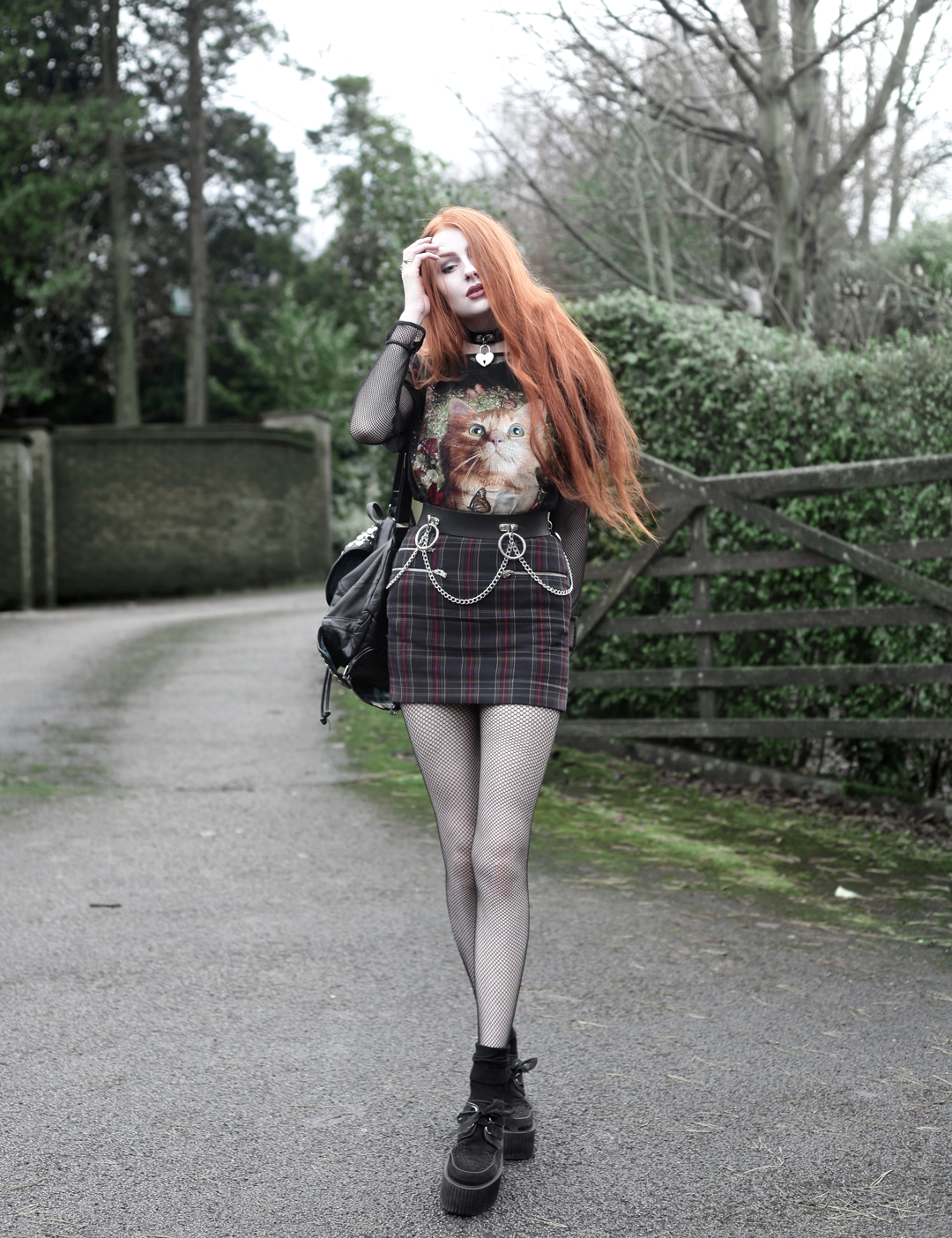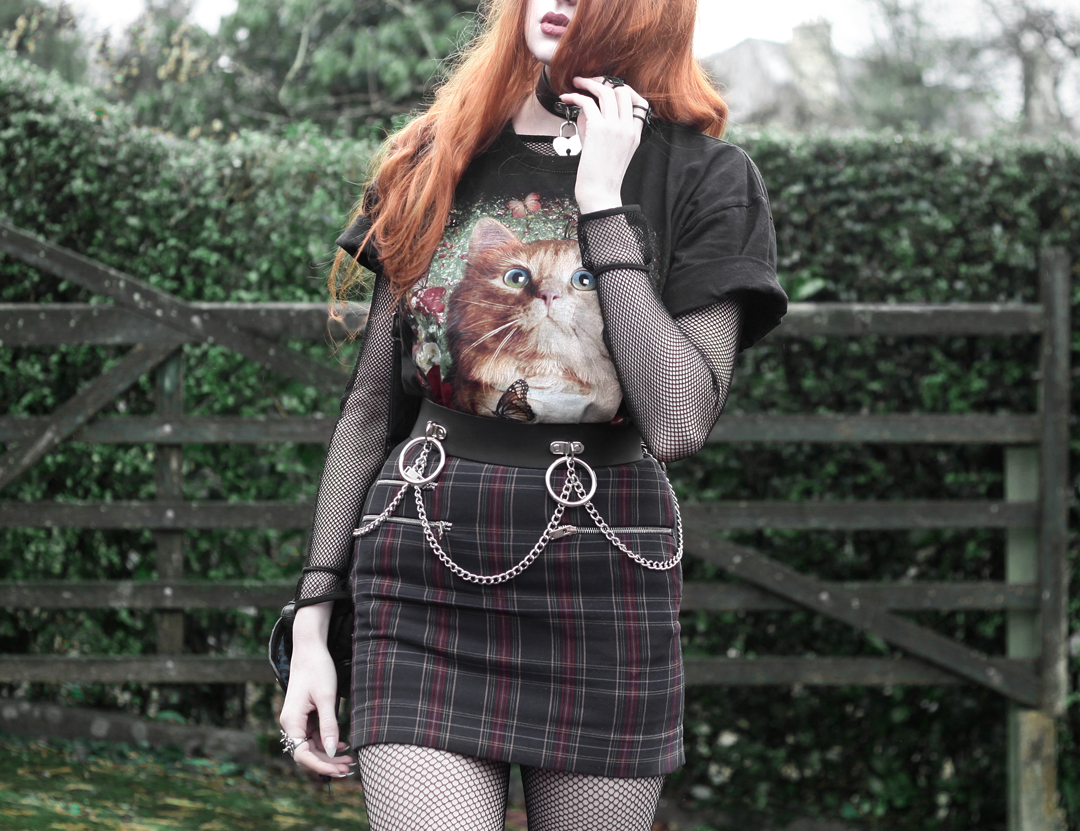 Makeup Details
Illamasqua Foundation (SB02) & Contour (Shade – Nimbus)
Anastasia Beverley Hills Brow Definer (Auburn)
Kat Von D Tattoo liner (Trooper) & Shade & Light Palette (used on eye)
Kat Von D Everlasting Liquid Lipstick in Lolita