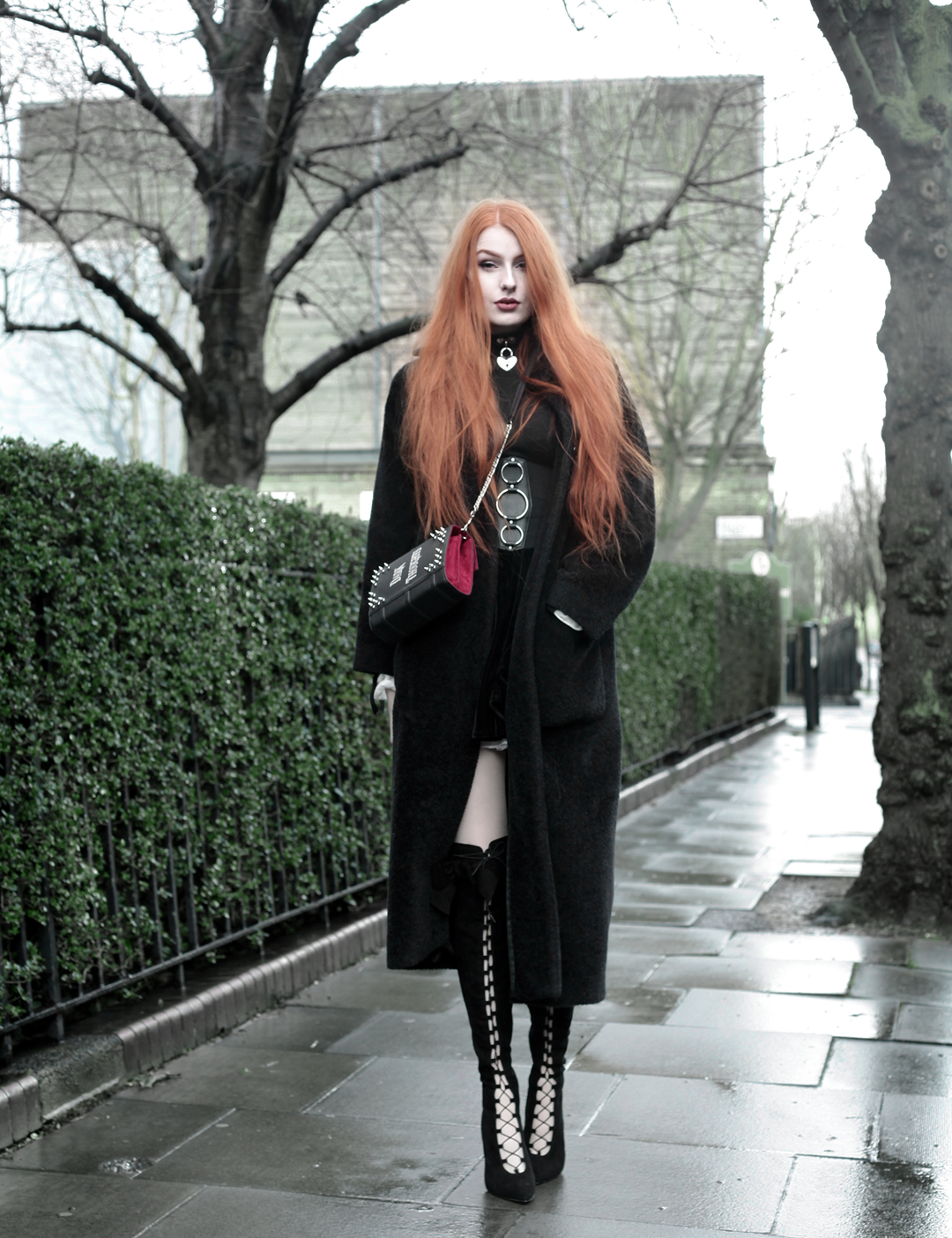 What I'm Wearing
Heart Locket Choker* – Killstar
Vintage Max Mara Fuzzy Coat – Mum's (Similar 1 & 2)
'Dark Thoughts' Studded Book Bag* –Skinny Bags
High Neck Top – Asos
White Ruffle & Velvet Bow Cuffs – Asos
Elasticated Basque Belt – Asos
Black Velvet Skirt – Similar
White Lace Underskirt – Similar
Knee High Lace Up Boots – Asos
Happy Thoughts with my 'Dark Thoughts' (…Clutch)
If you follow my Instagram, you may recognise this gorgeous Skinny Bags clutch from this post from a little while ago. Since then I have become more and more enamoured with this little vegan leather, book-shaped beauty! It's now my go-to evening bag for a number of reasons:
It's such a great size – enough space to stash my keys, phone, purse & makeup essentials! It may not seem like a big deal to most people, but I like to carry my life with me when I'm out & about ?
It comes with an extra chain strap. This is a HUGE plus for me – I can be pretty forgetful, but if this beaut is attached to me then I won't be accidentally leaving it anywhere anytime soon!
And finally… all my other bags are backpacks. Or attached to harnesses, haha. This clutch is more of a classic 'evening' style, while still being 'me' (super-studded and a little spooky – my favourite!)
While I've predominately been wearing the bag with the chain, it does look really cute (and more book-like) as a clutch. I took the chain off for some of the shots below so you guys could see it that way too!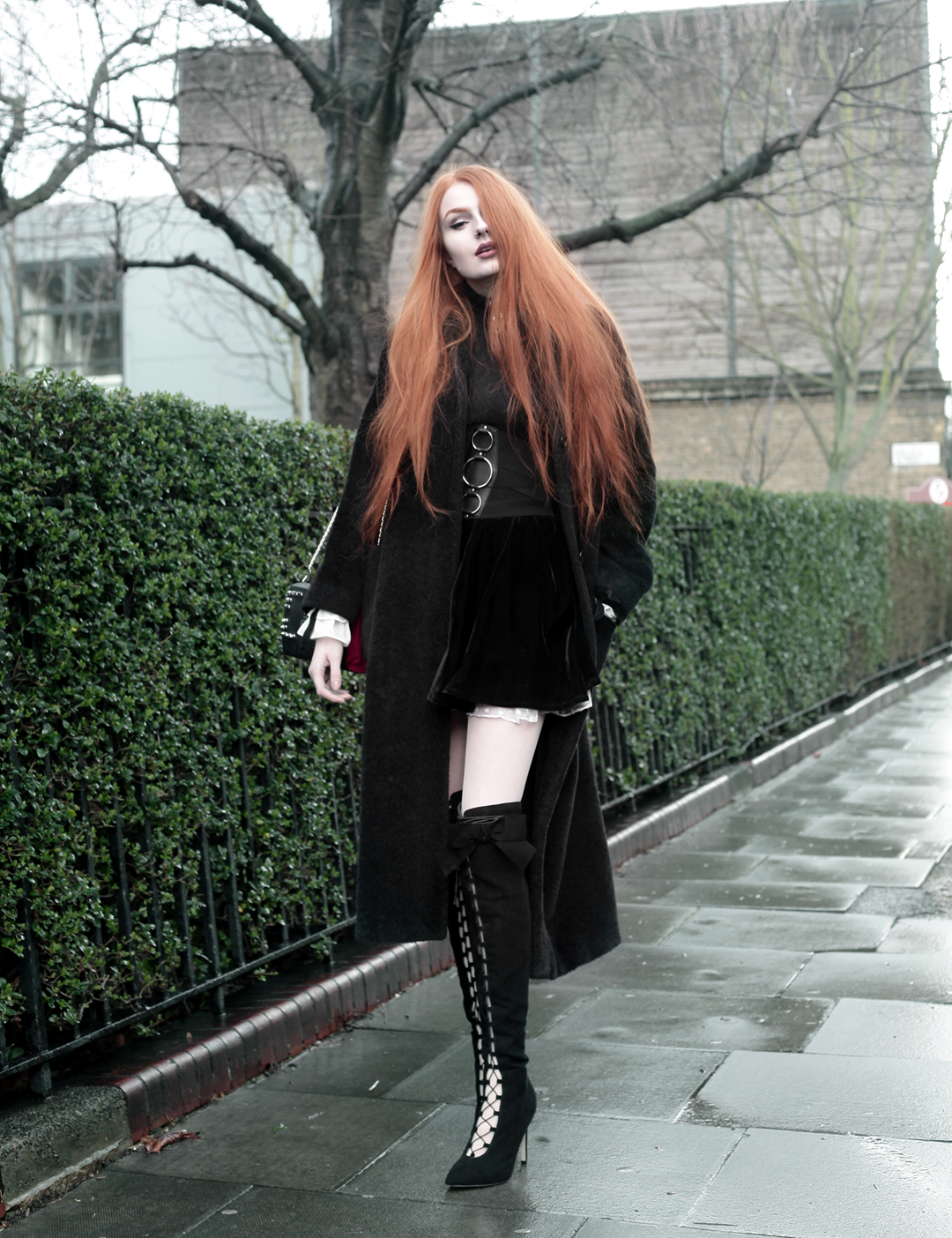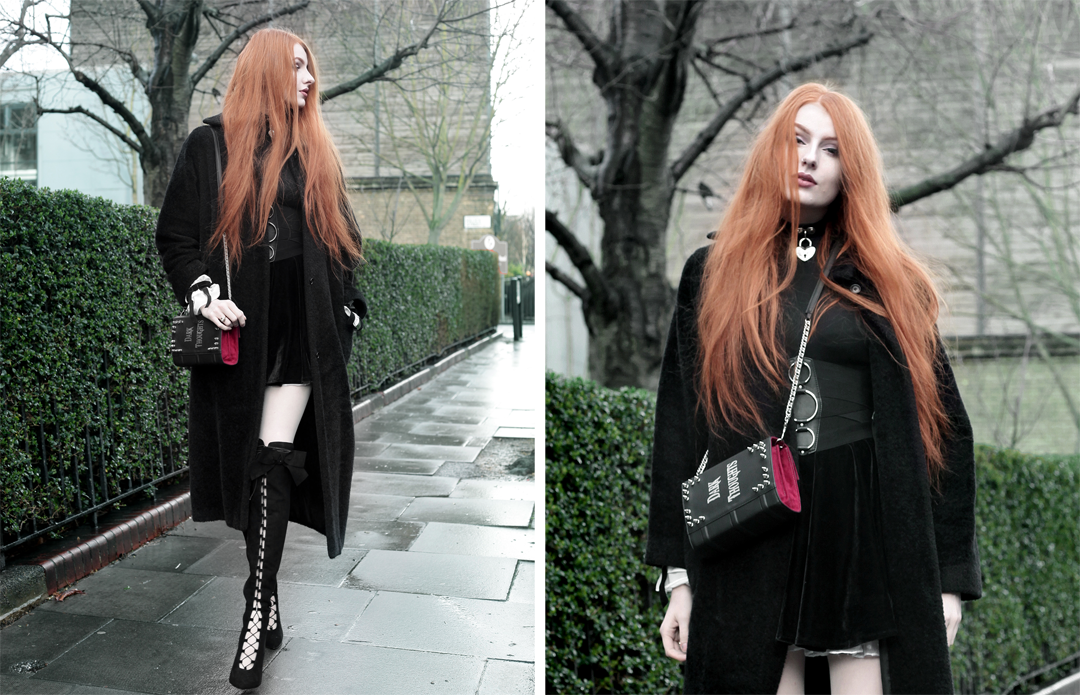 Raiding Mum's Closet
The textured maxi coat I'm wearing in this outfit is one that I borrowed from my Mum for the last few weeks of Winter. It's actually about the same age as I am – Mum got it when I was super-tiny! While we each style it completely differently (I doubt she'd go for the petticoat & knee-high boots combo), it's a cool inter-generational piece, that fits into both our wardrobes seamlessly.
…And the fact that it smells like my Mum means putting it on (especially after a long day of work) makes me feel all warm and fuzzy inside.
Do you have any pieces in your wardrobe that you've borrowed from loved ones? Or maybe you share your wardrobe with a someone? (y'know, like how some of my clothes somehow mysteriously end up in my sister's wardrobe…??)
Love xxx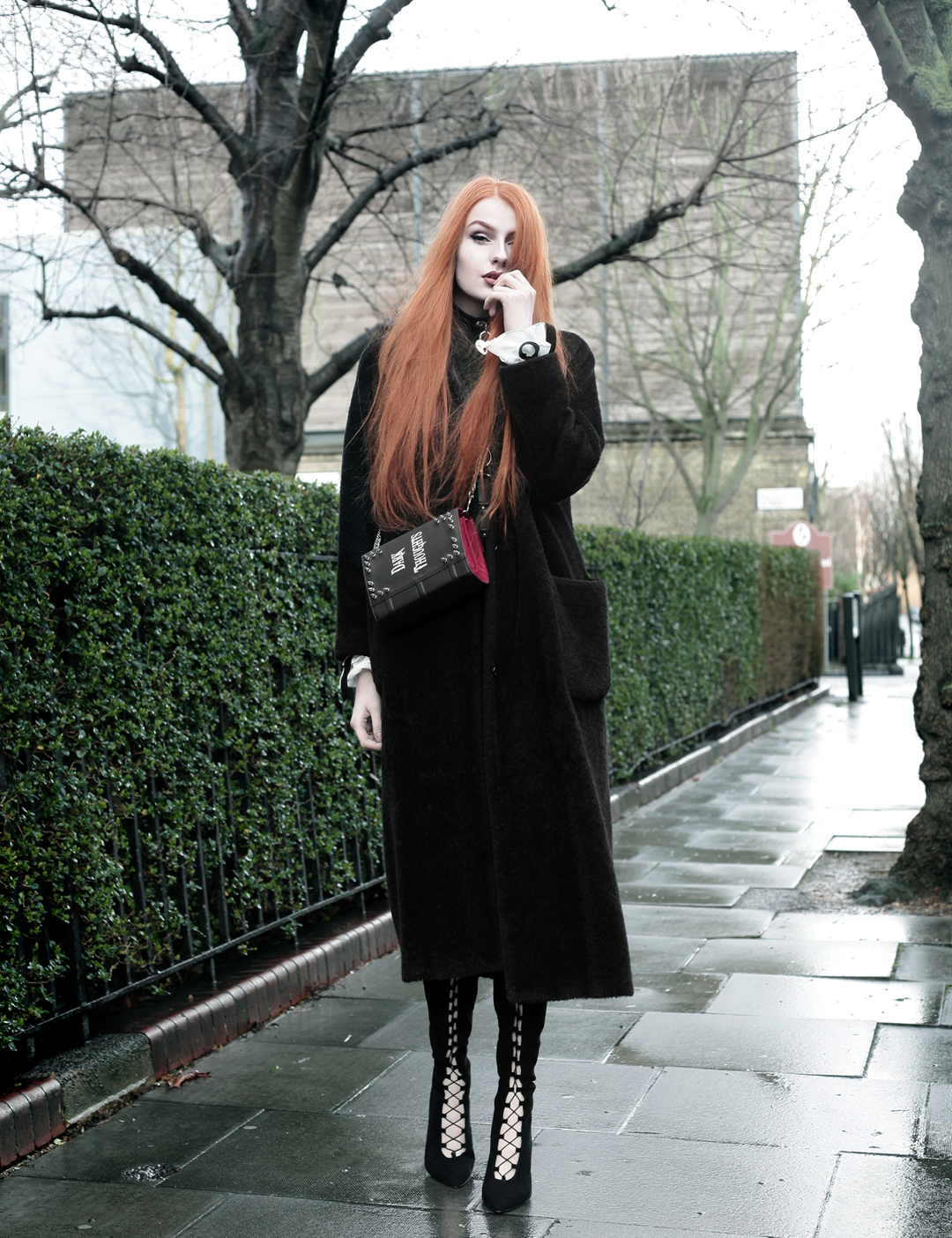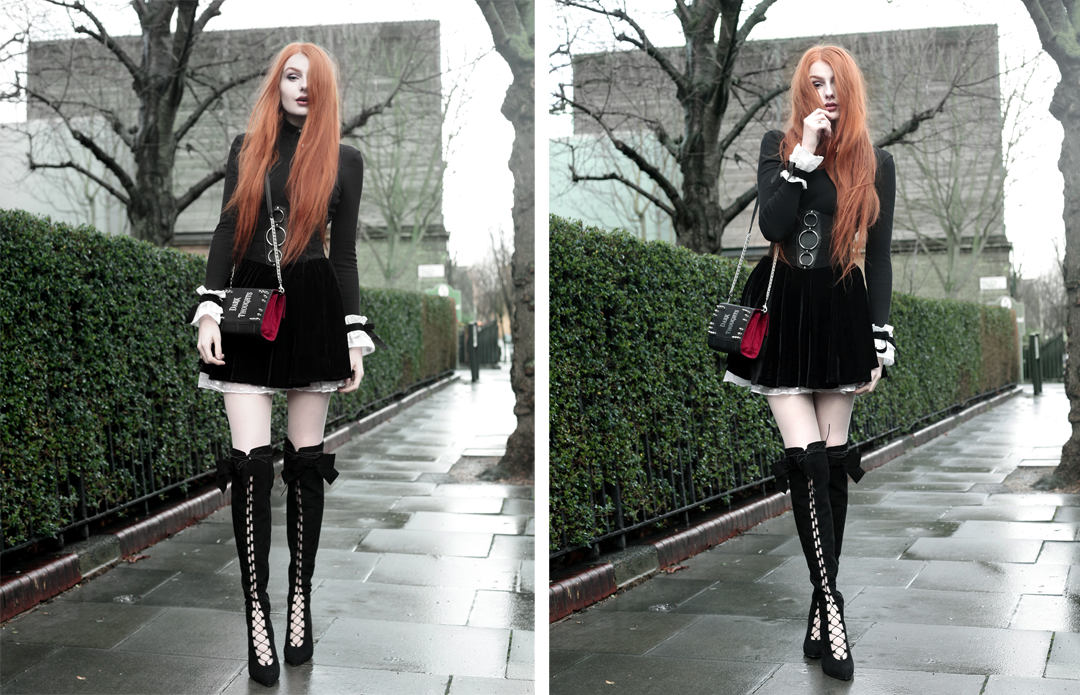 Makeup Details
Illamasqua Foundation (SB02) & Contour (Shade – Nimbus)
Anastasia Beverley Hills Brow Definer (Auburn)
Kat Von D Tattoo liner (Trooper) & Shade & Light Palette (used on eye)
Kat Von D Everlasting Liquid Lipstick in Lolita