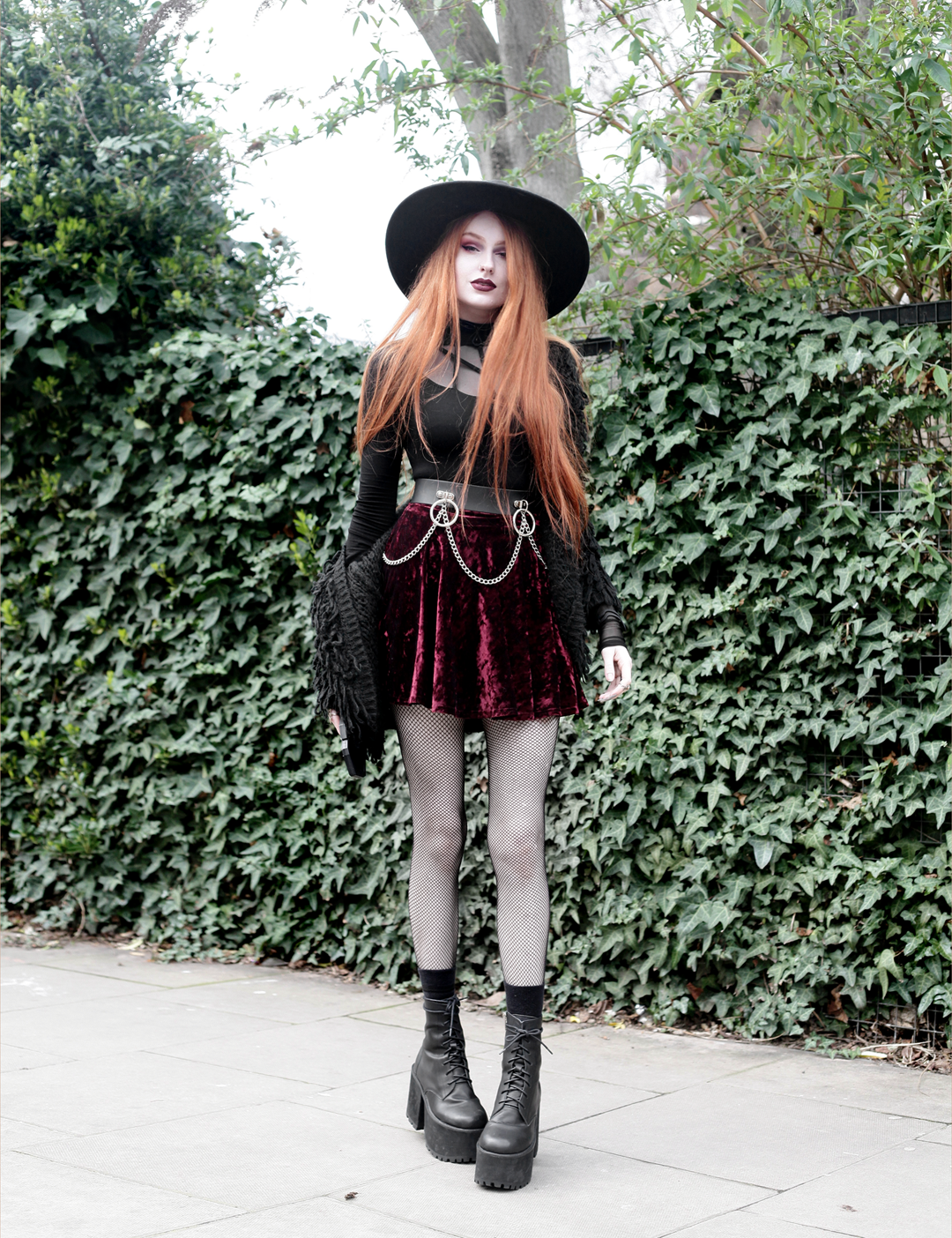 What I'm Wearing:
Wide Brim Fedora Hat – Killstar
Moondoll Arachnid Doll Top* – Rogue & Wolf
Mesh Long Sleeve Top (underneath) – Asos
Shaggy Loop Knit Cardigan – Asos (sold out, kinda similar)
Chain & O-Ring Belt – Mary Wyatt London
Burgundy Crushed Velvet Skirt – Old (Similar)
Fishnets – Asos
Scosche Boots – Unif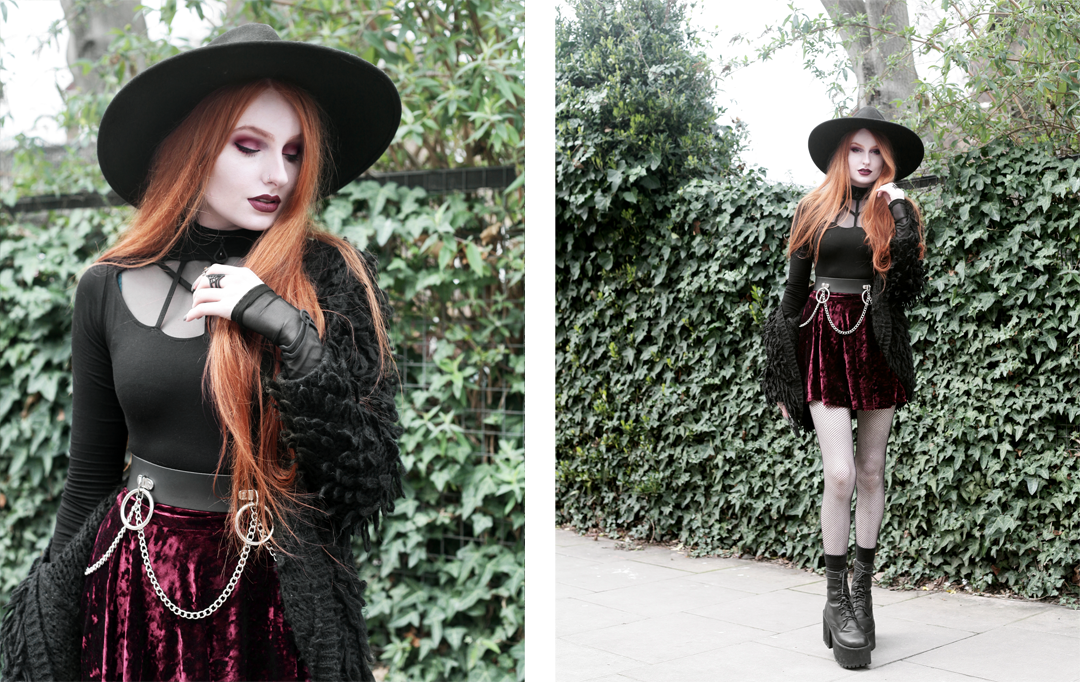 The Rogue & Wolf Moondoll Collection
If you've followed me for a while, you'll know my love of gorgeously dark brand The Rogue + The Wolf. Earlier this year, they built on their line of 3d-printed rings with clothing with the introduction of their 'Moondoll" collection.
The sweethearts at R&W were kind enough to send me  a couple of bits to style up – you may have caught a couple of peeks on my Instagram.  The top I'm wearing here could well be my favourite piece from the collection. It's like  a simple black top, but with a unique twist in the spiderweb cut out and pointed cuffs (which makes it perfect for layering!). As Moondoll has such 'witchy' tones, I decided to pair the top with my Killstar 'Witch Brim' Fedora, and mystically opulent crushed velvet skirt.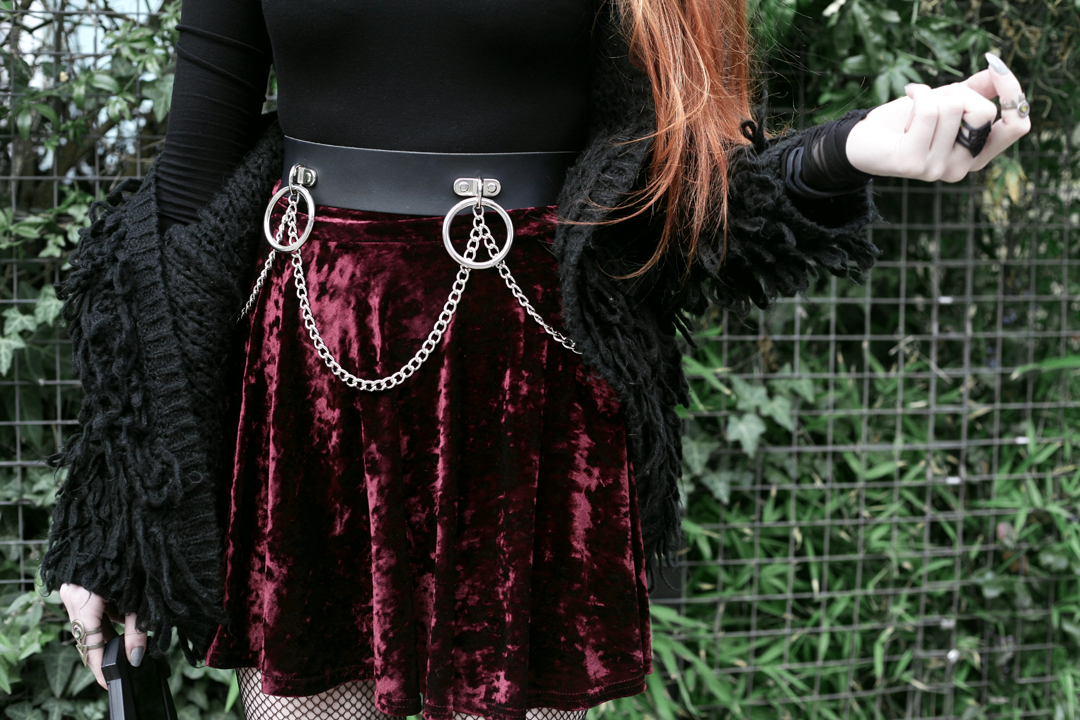 Old Wardrobe Meets New
This skirt has been a reliable wardrobe staple of mine for years – I think I've had it for nine years now?! It never falls out of favour with me either – no matter how my wardrobe changes over the years, it always seems to fit right in with my newer pieces!
When I picked it up all that time ago, it was £3 in a sale and considering how much I wear it I'm surprised it's held up as well as it has! The stitching is still in place, and there's no wearing to the velvet anywhere. Do you have any reliable wardrobe stapes that you've worn for years?
Love!xxx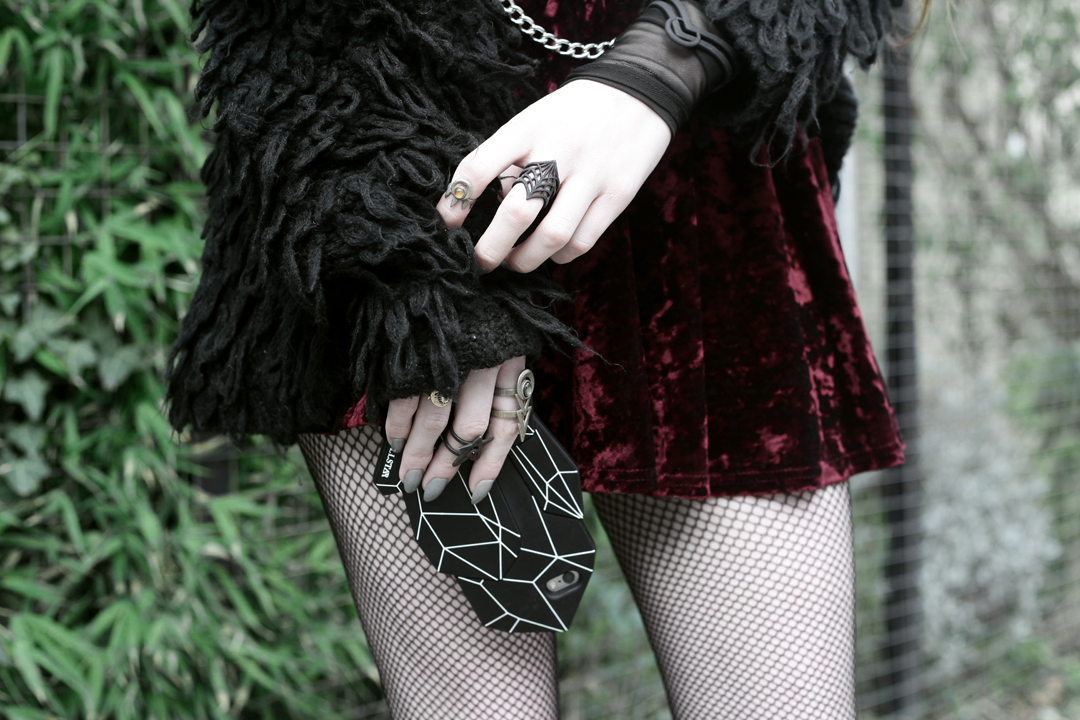 (Rings – Rogue & Wolf 
Crystalline Phone Case – Killstar)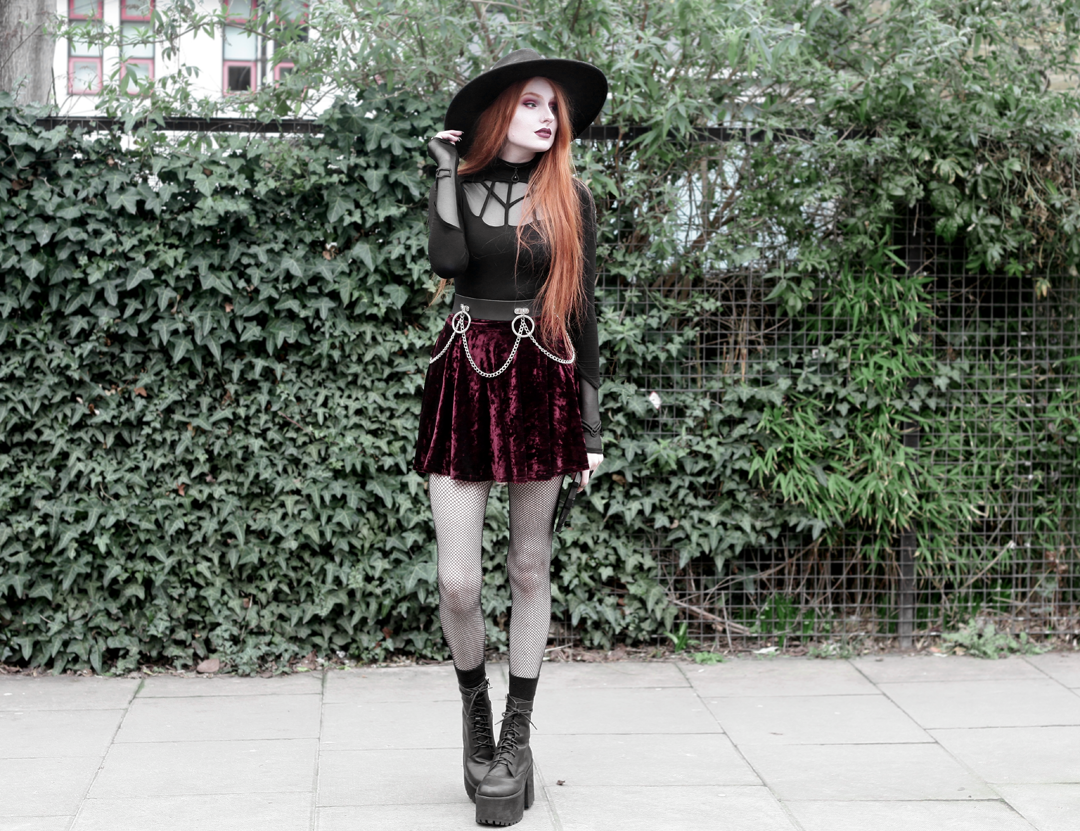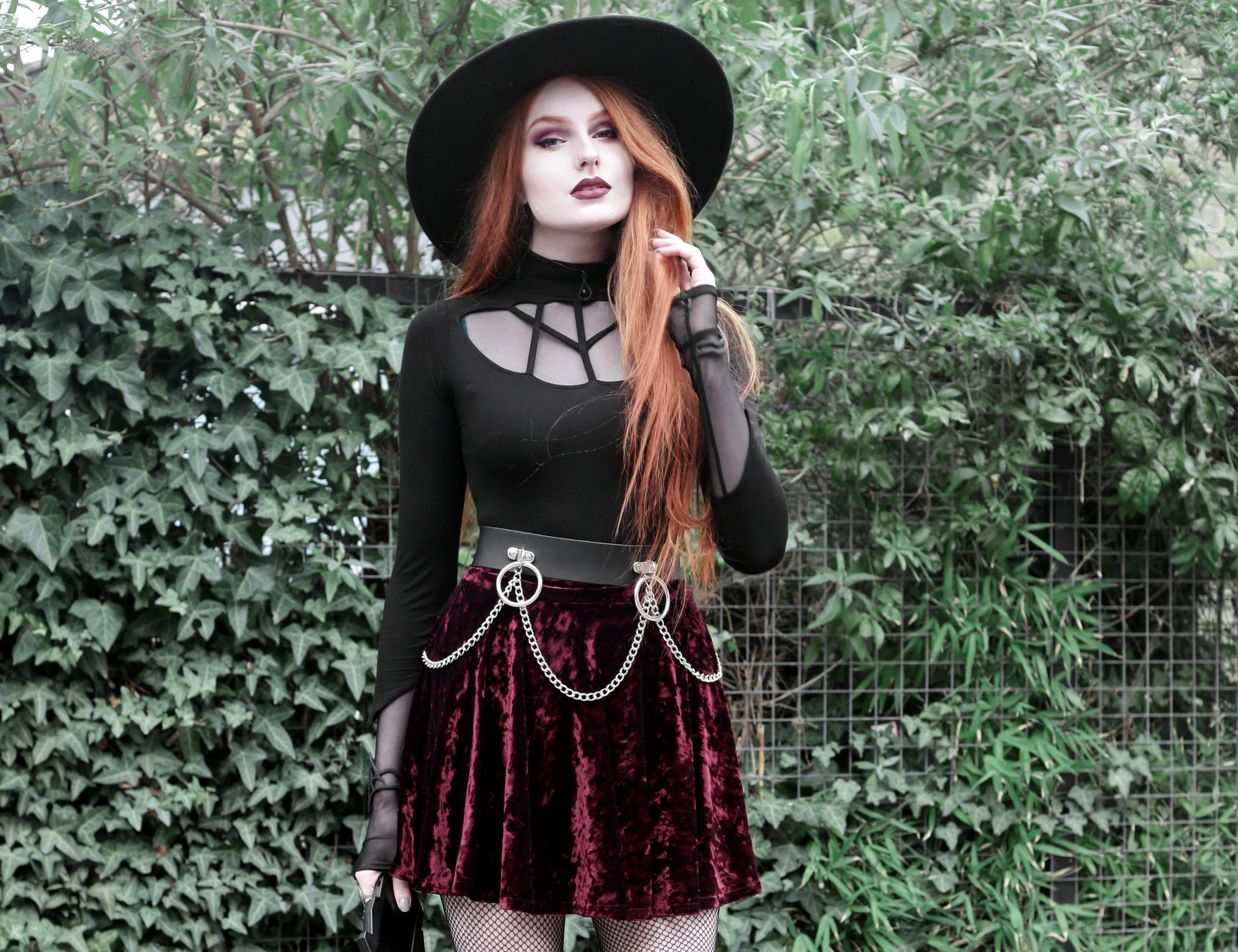 Makeup Details
Illamasqua Foundation (SB02) & Contour (Shade – Nimbus)
Anastasia Beverley Hills Brow Definer (Auburn)
Kat Von D Tattoo liner (Trooper) & Limited Edition Metal Matte Palette (Shades – Glitz & Velvet)
NYX Brights Palette (the red shades!)
Lime Crime Velvetine (Saint)