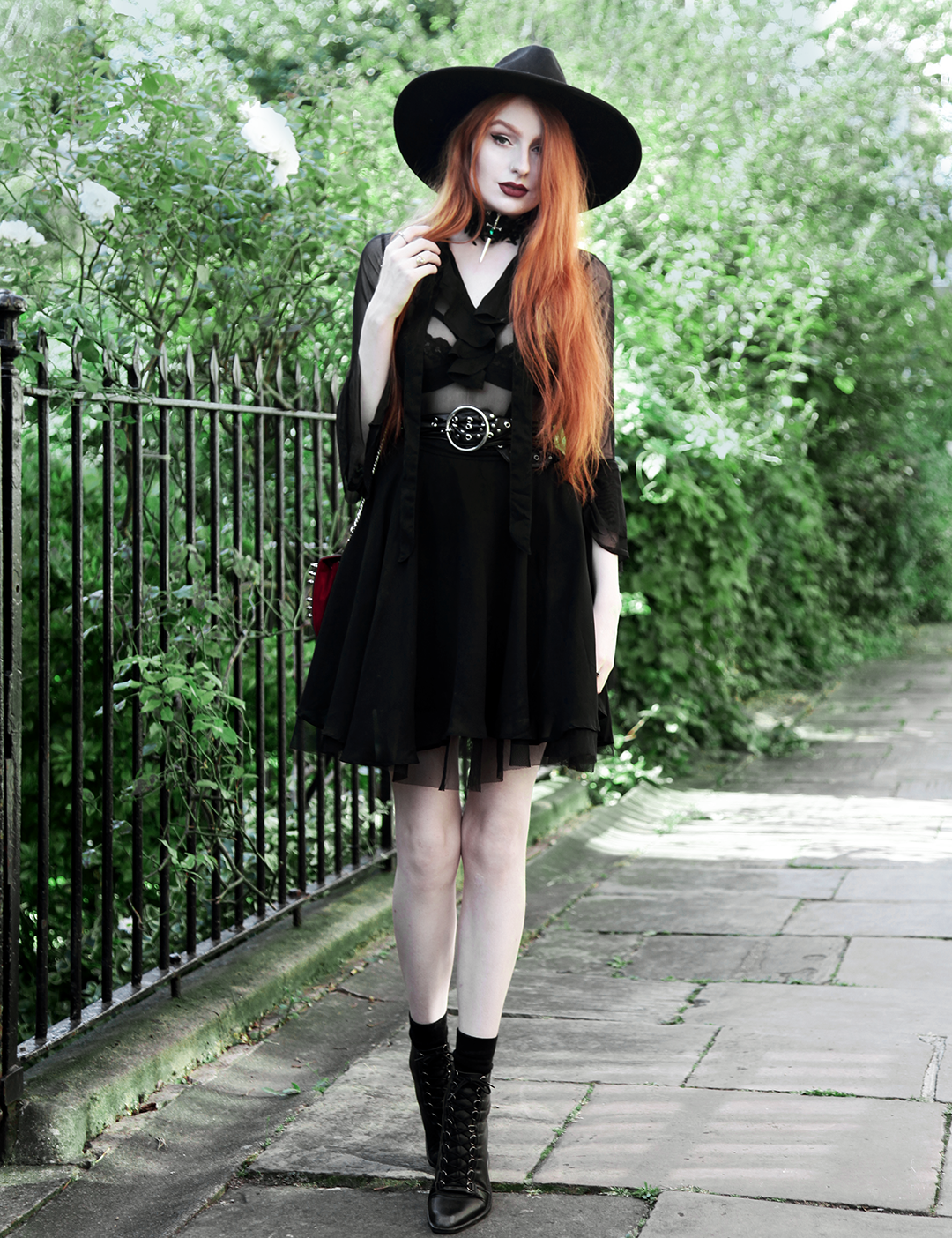 What I'm Wearing:
'Witch Brim' Wide Brim Fedora – Killstar
Dagger Lace Choker* – Pheren Couture 
'Decay Nu-Mourning' Sheer Dress* – Killstar
'Stabbath' Sword Ring* – House of Need
'Dark Thoughts' Book Clutch Bag* – Skinnybags
Pointed Toe Lace Up Ankle Boots – Asos (Old – similar)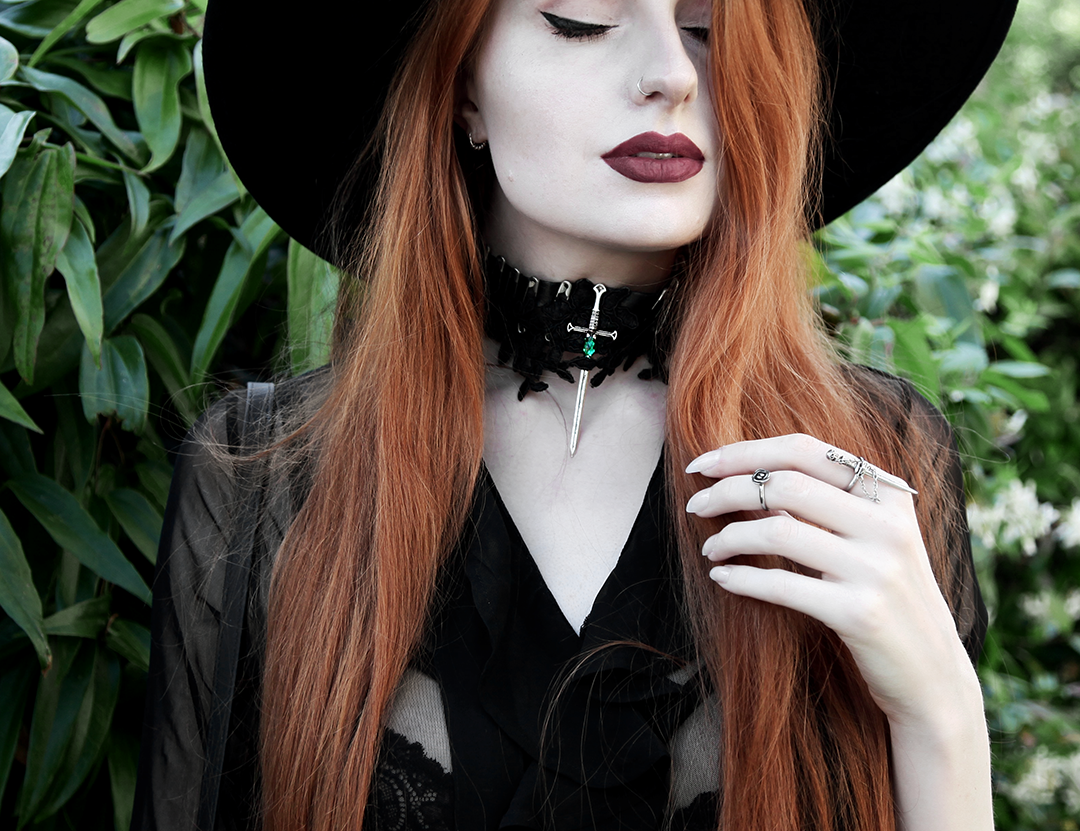 What's Up with the Writer's Block?
If you're up to date with my instagram, you may have seen that I had a little problem with my confidence since about April. While I'm feeling much better now (yay!), that nagging lack of confidence gave me a nasty case of elongated writer's block. The silly thing is that it became cyclical – the block caused a massive slow down in the amount of posts I put up on here, which then contributed to my worries because I was being such a crappy blogger.
Now I'm starting to pull myself out of my little pit I created, I'm pushing myself to write again. And where better to start than explaining why I've been so quiet? Haha.
That said, while I say 'write' I don't consider myself a writer in the slightest! I'm much better at making visuals, in all honesty. I just want to create something go alongside the pictures in these posts to be interesting enough to read! I have so many looks shot and ready to be posted, but finding the words to go with them has really stopped me in my tracks. (So yeah – if you're wondering why I have bare legs in this post when it's freezing outside… it's a bit of a throwback)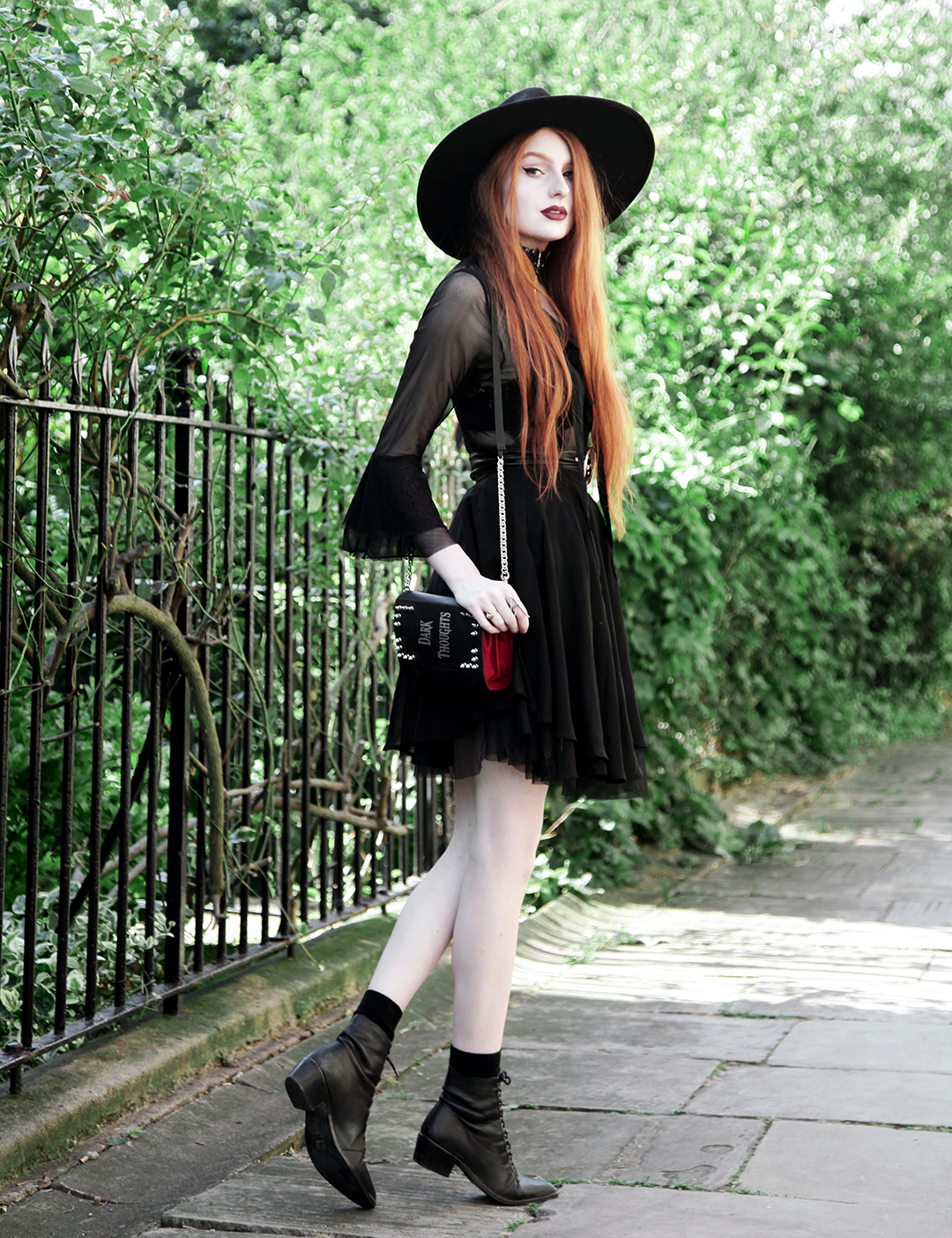 Productivity, Positivity and… Pizza?
So yeah – I'm excited to get posting again, and sharing some more pictures (and words, ha) with you guys. I've set myself targets, and have a better schedule for divvy-ing up my time to allow for better focus on blog posts, creation, and other things that matter most. But while I'm giving myself a kick-start, does anyone have any top productivity or positivity tips? The more the merrier, haha.
While pulling myself out of my lack of confidence, self care was one of the biggest helpers. It's so easy to pour all your energy into projects, work and the happiness of other people, so you forget to look after yourself. Yoga and breathing exercises have been a huge help. Eating more healthily has helped boost my mood and energy levels… but balancing with something a little naughty (mostly pizza) every now and then is sometimes the treat I need.
Even little things like soaking in a fragrant bath with a face mask can make you feel notably better. And never underestimate the power of freshly-washed bedsheets (I use a little lavender oil in my washing – so cosy *.*). It doesn't have to be a big thing – I find just a small enhancement to my day can lift me up when I'm feeling low.
I don't really know why I'm wittering on about this now – I guess I wanted to be honest with you guys, and also share in the hope that maybe it will help anyone at all! But please, if you have any other suggestions, please leave them in the comments below, I'd love to know!
Thanks so much for stopping to read my ramblings – I hope you have a wonderful weekend, and take care of yourselves <3 love!xxx