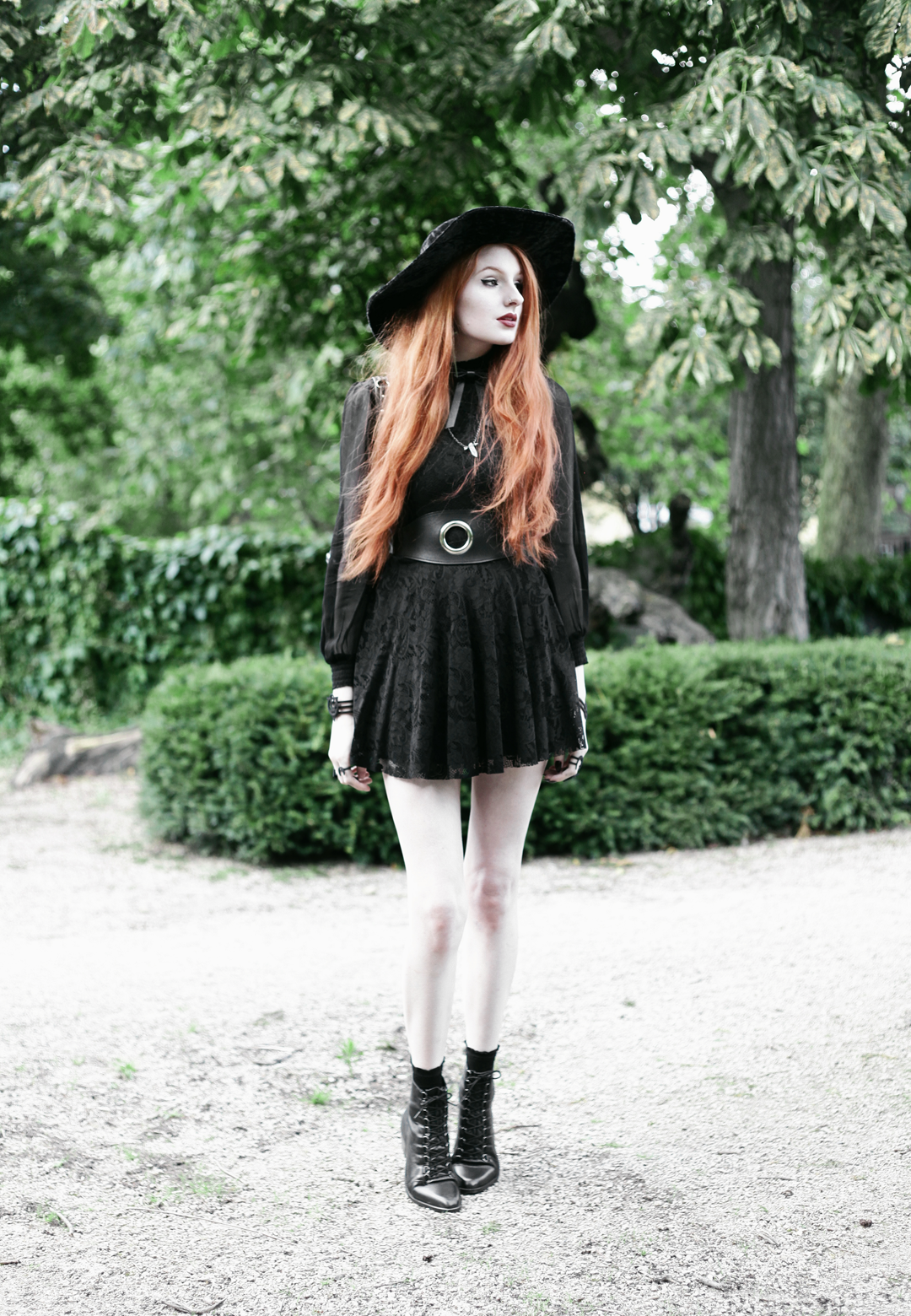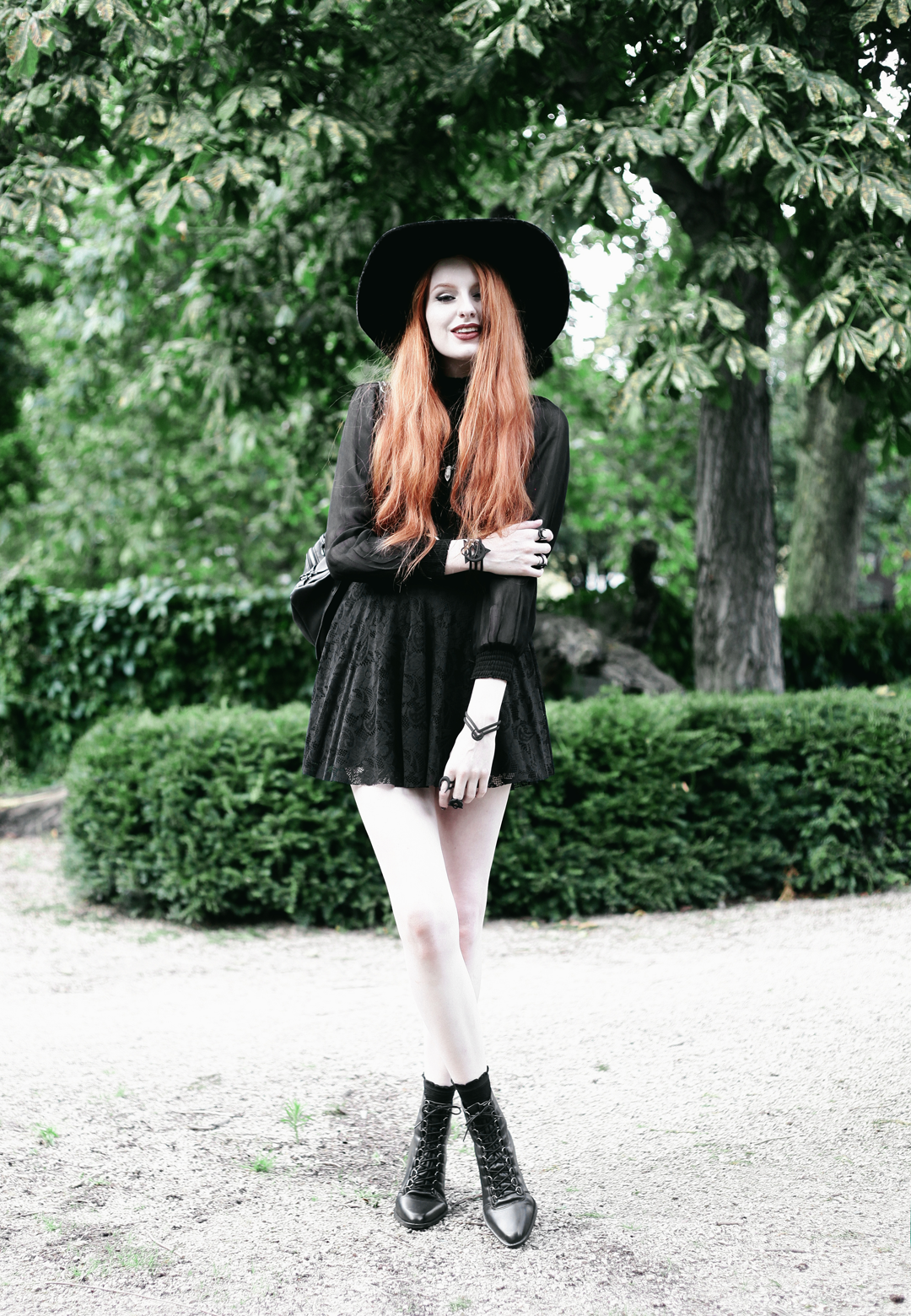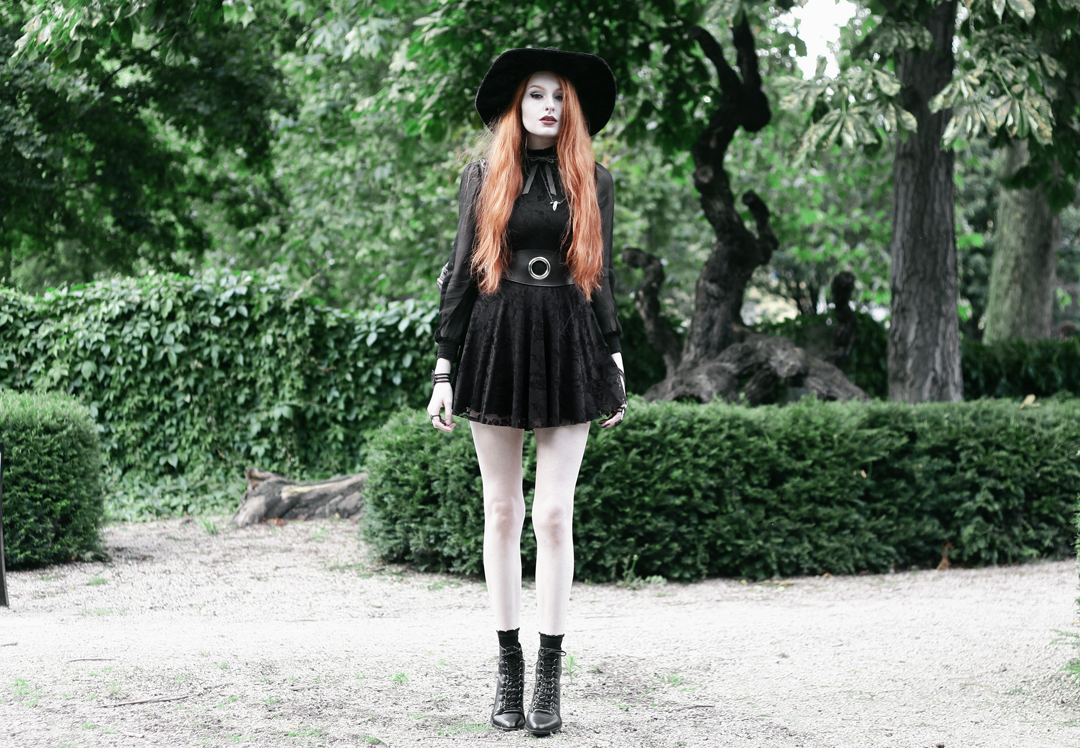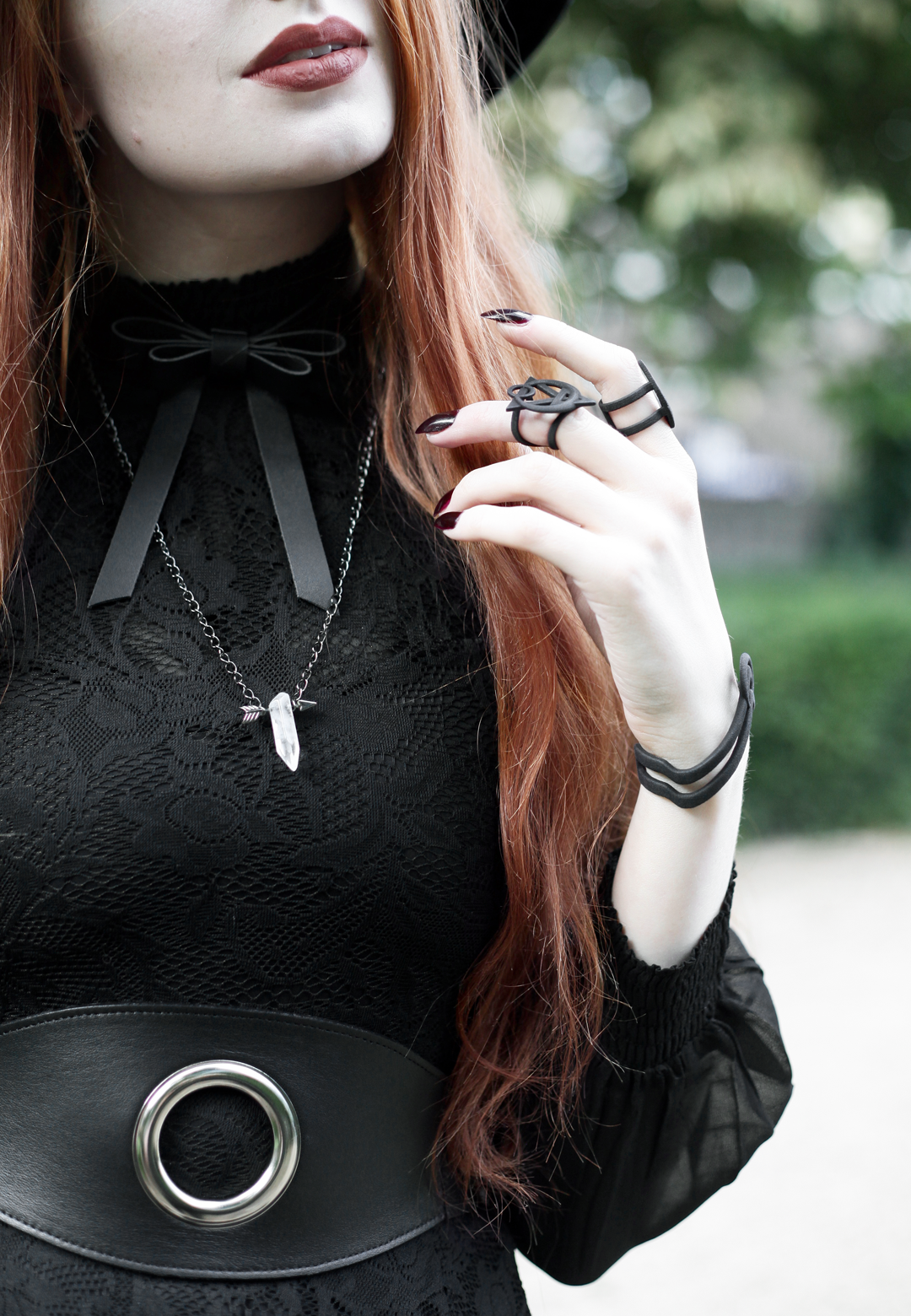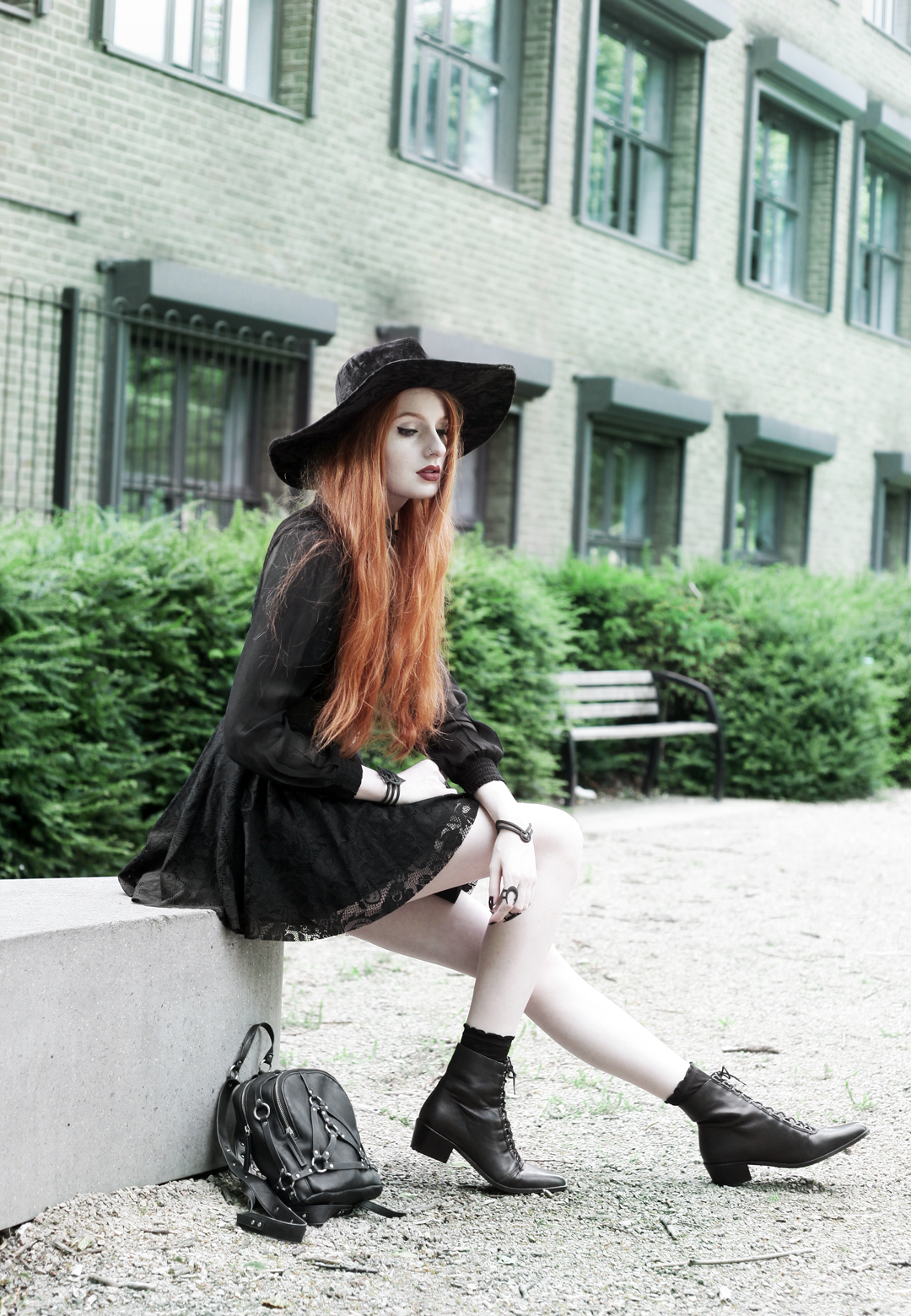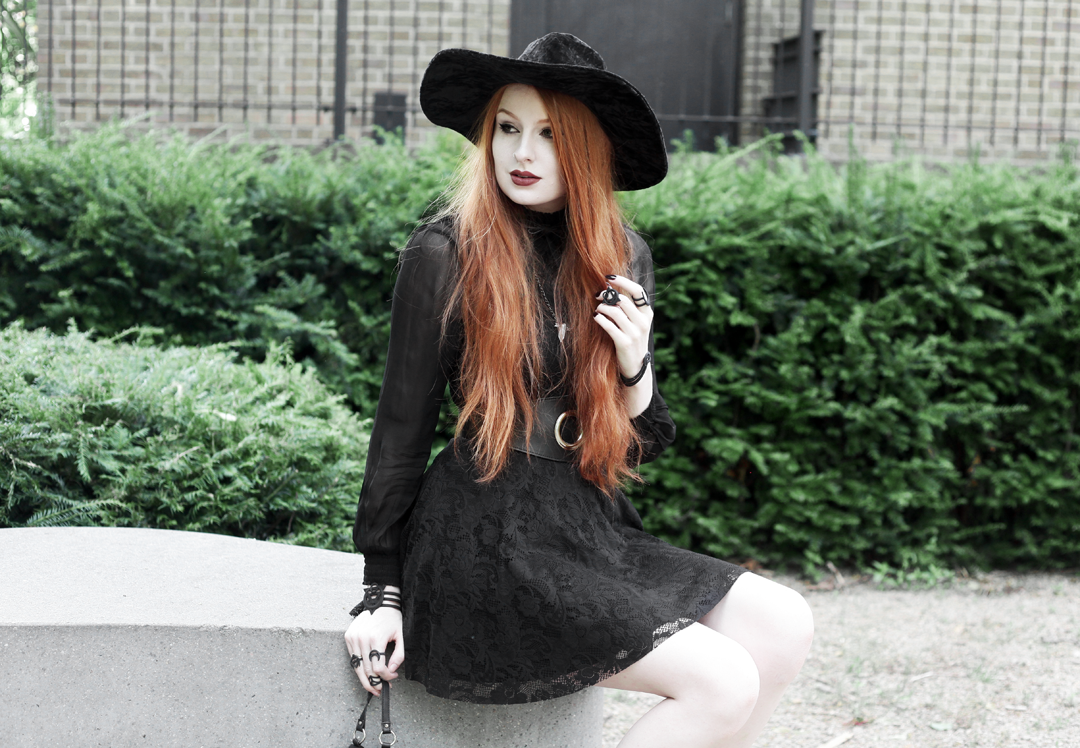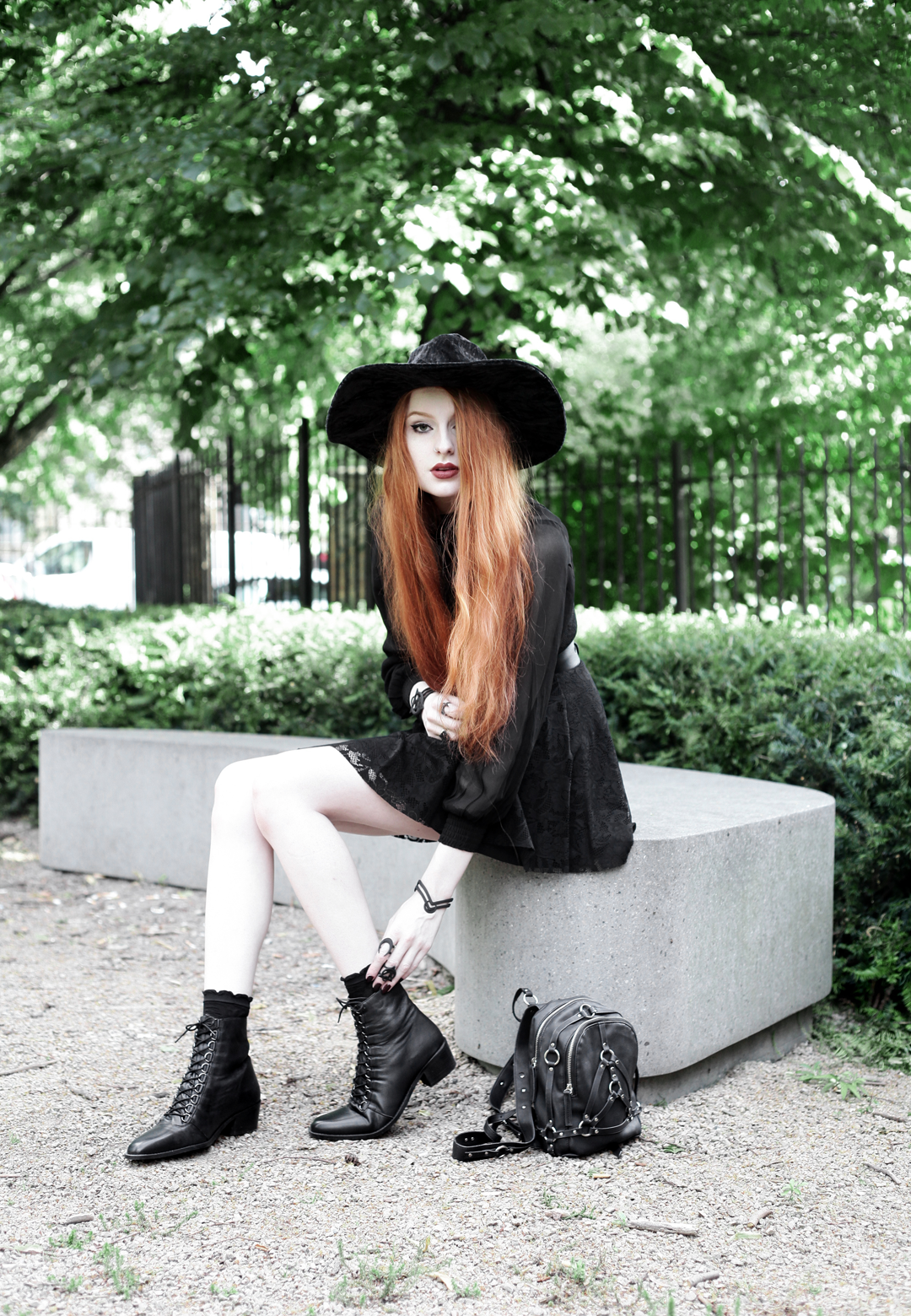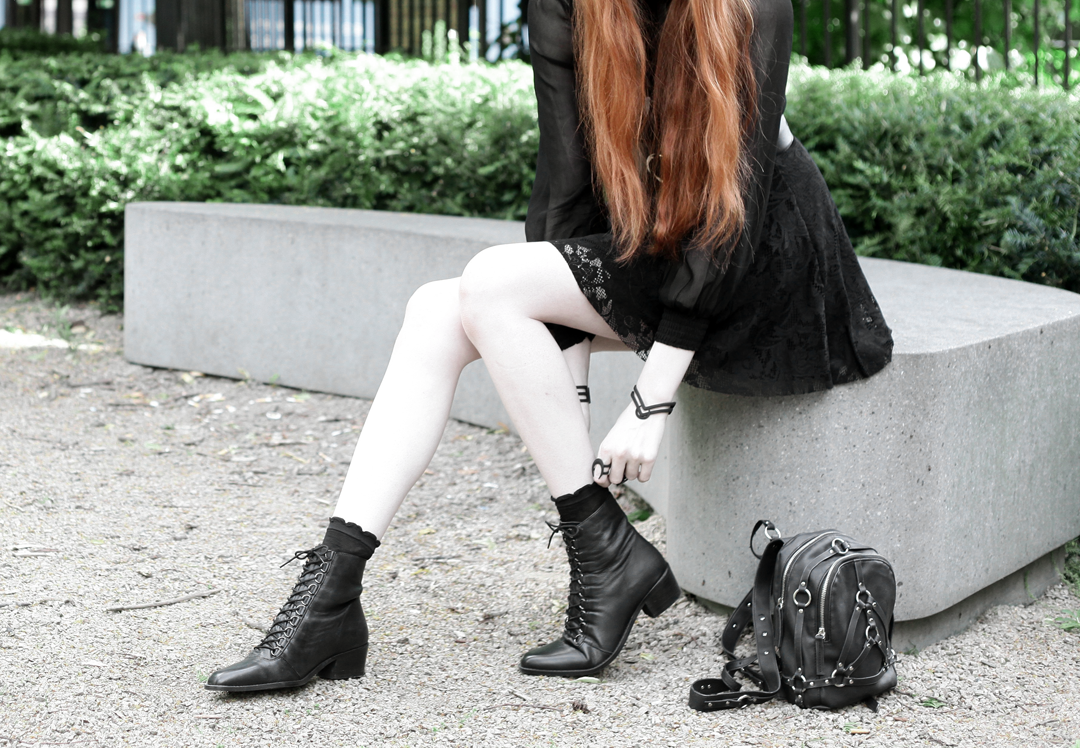 Velvet Witch Brim Hat* – Killstar
Bowie Bow Choker – Valfre
Quartz Pendant Necklace – The Serpents Club
High Neck Sheer Shirt – Asos (Similar)
Black Lace Skater Dress* – Black Milk Clothing
Cincher Eyelet Waist Belt – Zana Bayne
Matte Black Rings and Bracelets* – The Rogue & The Wolf
Pointed Ariana Boots – Asos (take one size up!)
Layering shirts under dresses is one of my favourite ways to add a quick new twist to older wardrobe pieces. This Black Milk lace dress is sleeveless with a sheer lace panel on the chest – it's really sweet & playful on its own, but adding the high neck & bloused sleeves of the shirt creates a different, more dressy look! However that's not to say that layering shirts under dresses is just for dressing up – I love adding a more casual, daytime feel to a velvet cami dress by adding a sheer tee underneath.
Do you like layering shirts under dresses, and do you have a favourite combination? And if not, what's your favourite way of layering pieces?
Sorry I haven't been as active as a blogger (on here and Instagram) as I'd like to recently guys. I feel like I owe you a bit of an explanation… Unfortunately I've been ill and in lot of stomach pain which left unable to move some days. I've had to spend my holiday time off work (which I had booked before this started) at home and at the doctors having various tests done which has been quite frustrating (though it is for the best!). However – I seem to be on the mend now, which is really exciting because I feel like I'm coming back to thing invigorated and completely refreshed. I guess I should be thankful because this whole thing seems to have rest my mind! So watch this space – I'll be back on form in no time!
Side note – be sure to check out my instagram as there is a super-exciting giveaway in collaboration with Dr. Martens! It closes on Sunday, so get your entry in soon! 😉
Hope you are having a great weekend, and thank you so much for stopping by to read my ramblings!
Take care, love!xxx