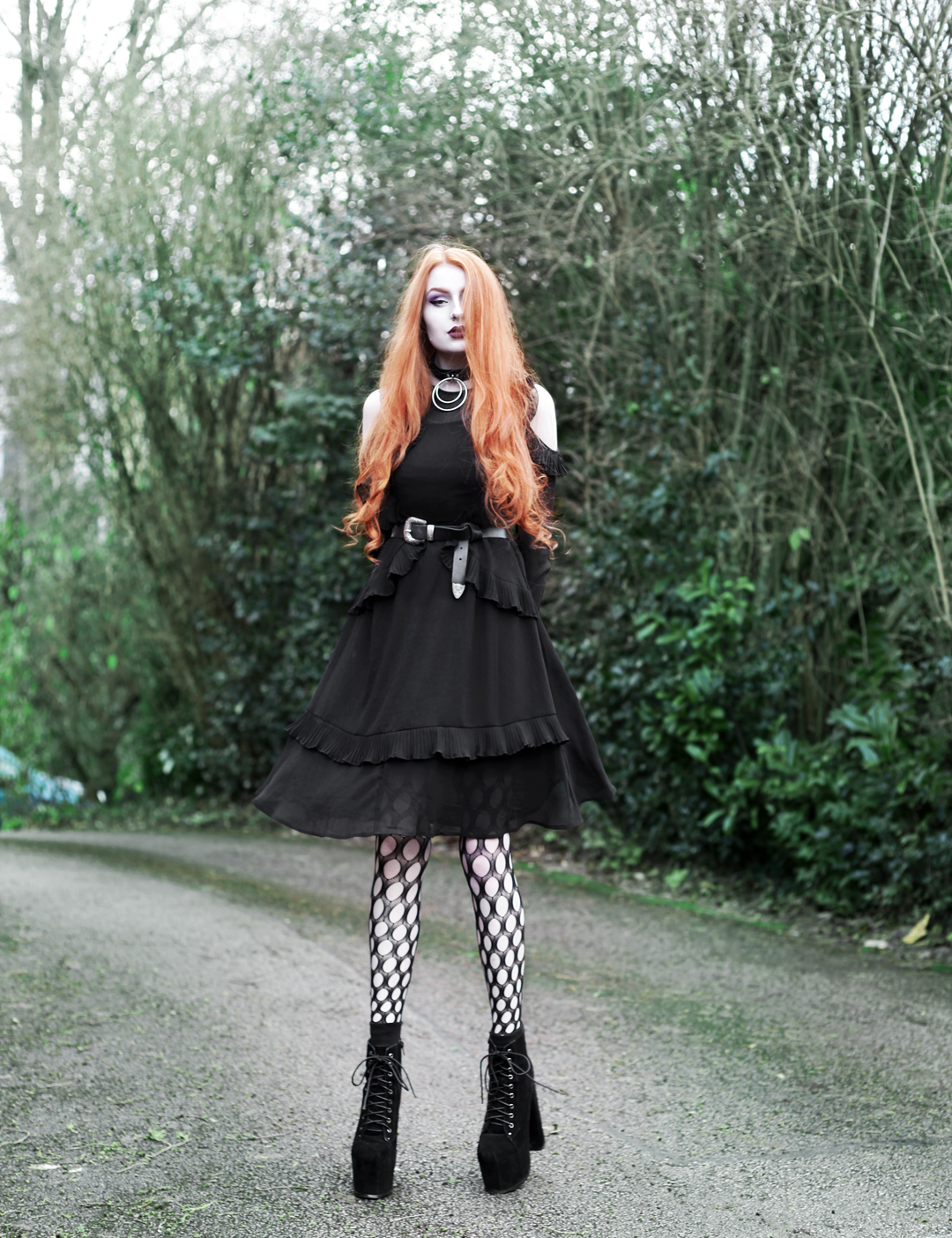 What I'm Wearing:
Large Crescent Moon Earring – Regalrose
Dita Slave Collar Choker* – Killstar
Myrtle Wool Cape* – Dark Thorn Clothing
Cold Shoulder Ruffle Midi Dress – Asos (on sale!)
Western Belt – Asos
Matte Black Rings – Rogue & Wolf
'Pothole' Net Tights- Asos
Faux Suede Platform Boots – Similar
This is just a little outfit I put together for a family meal over this festive season. My Dad made the hilarious comment that I look like I had been attacked by a hole punch… so I'm going to own it as 'Ruffled Hole-Punch Chic' 😛
Happy last day of 2016!
It's been a funny old year, 2016. So much has happened in the world that was unexpected, upsetting, and unsettling this year, and it is so easy to get caught up on that. Even on a personal scale I feel like I, alongside other people I know, have faced a bit of a weirdly draining year this year. Instead, I am focusing on the fact that I have so much to be thankful for. I have the people I love. I have a cosy flat in London. I've achieved things that I wouldn't have thought possible this year with work, and with my blog. And I went on a dream holiday (and still managed to make rent haha >.<)
I don't mean to sound preachy – believe me I'm sick of seeing 'what I've done this year' or 'how to make your own luck in 2017' etc posts too! It's the last thing I want – I always feel that while these posts are made to help, they aren't always aware of everybody having varying circumstances and backgrounds.
These people may have different financial/familial/mental/physical situation to you, and what is simple to them, may not be quite so straightforward for you. However – you should always remember that what comes naturally to you, may not come so easily to these people we compare ourselves to… people are much less likely to post their more difficult times for everyone to see. And that's why I find looking at the positives so important!
Be Kind to Yourself – You Deserve it <3
The main thing I'm trying to say here is – don't beat yourself up. Don't get bogged down in difficulties. You do you. You are awesome. Focus on the positives (even when it seems the most difficult). You will have achieved so much more than you think this year!
Tough days are draining. But when things get difficult, pick one thing that you want to achieve that day (no matter how tiny!), and follow through on it. It can feel so tough, but whenever I do this, it helps me feel better, and more productive… perhaps it could do the same for you!
Have a wonderful New Years' – sending lots of love your way!
Take care, love xxx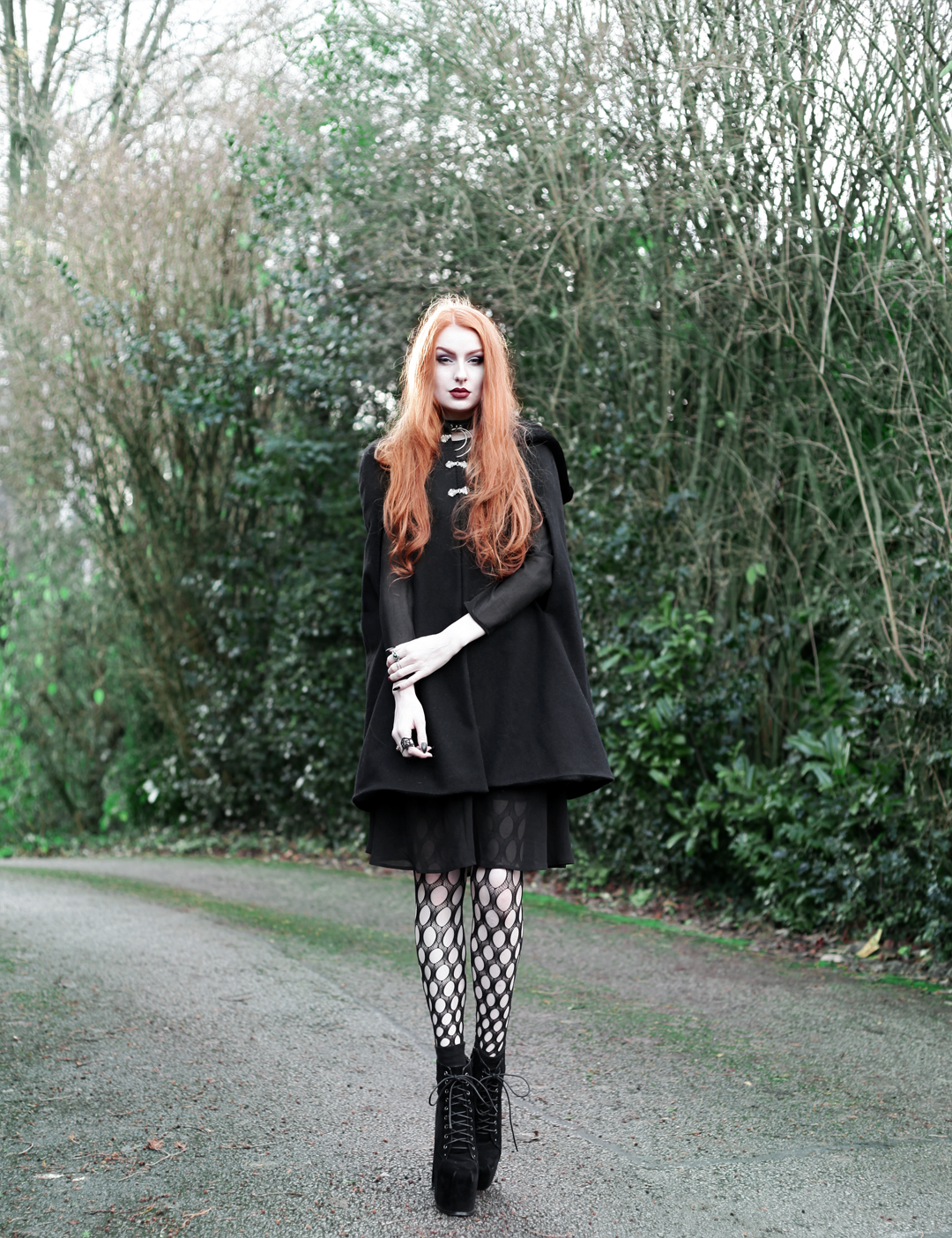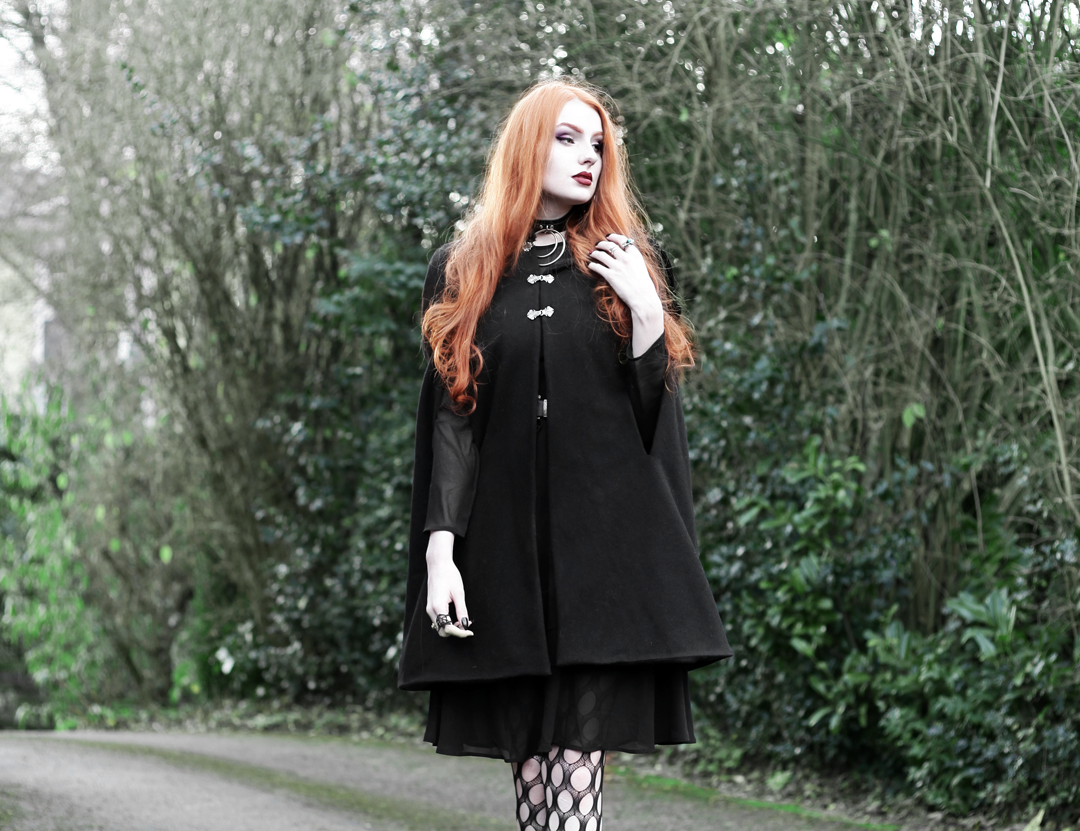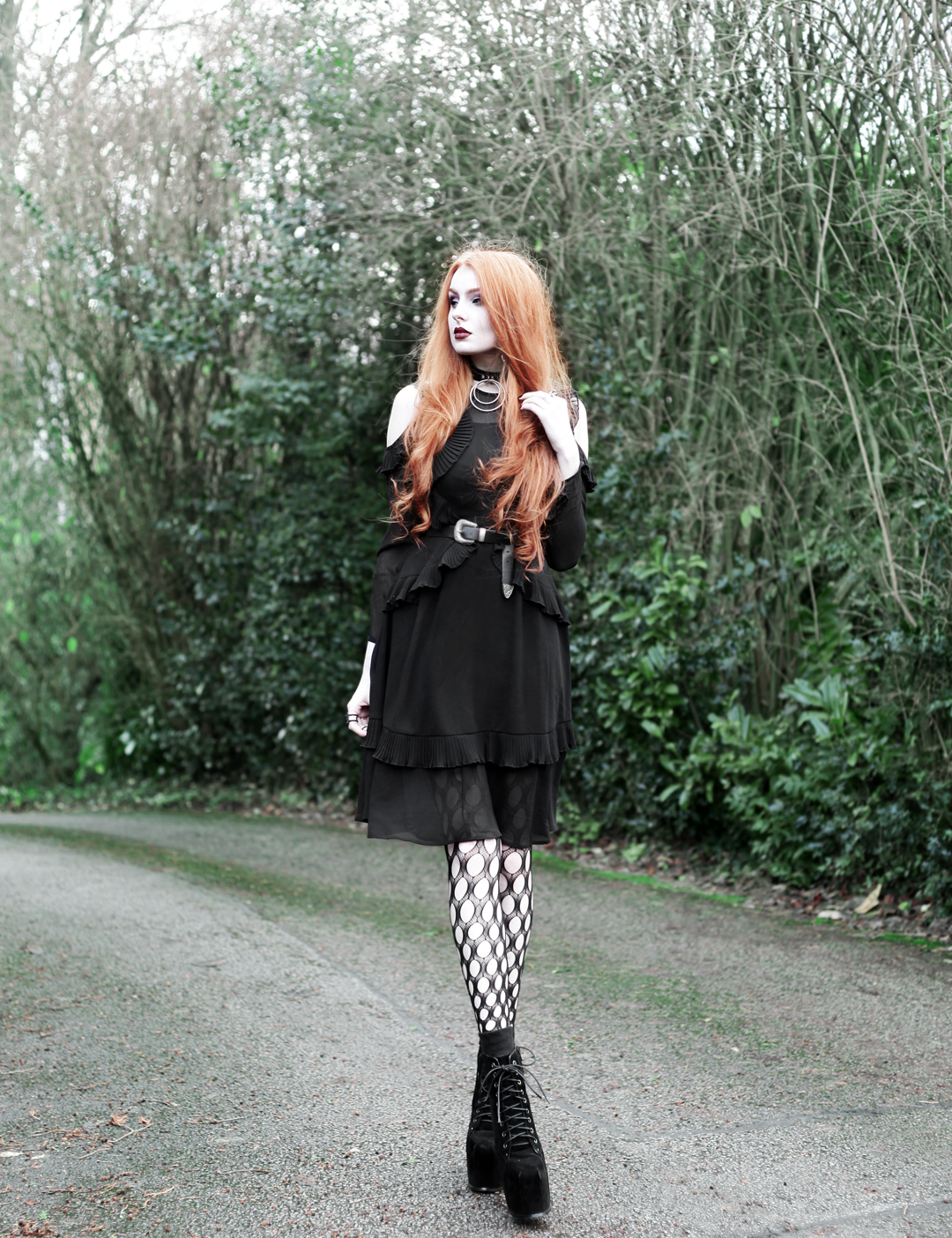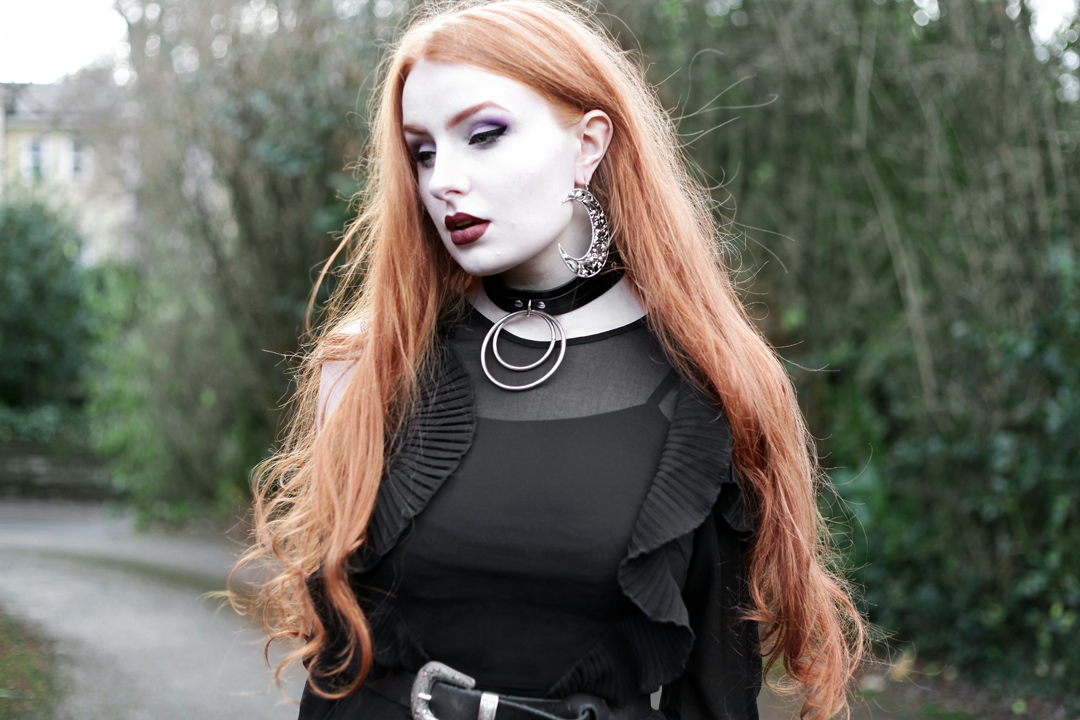 Makeup Details:
Illamasqua Foundation (SB02) & Contour (Shade – Nimbus)
Anastasia Beverley Hills Brow Definer (Auburn)
Kat Von D Innerstellar palette & Tattoo liner (Trooper)
Lime Crime Velvetine Liquid Lipstick (Saint)