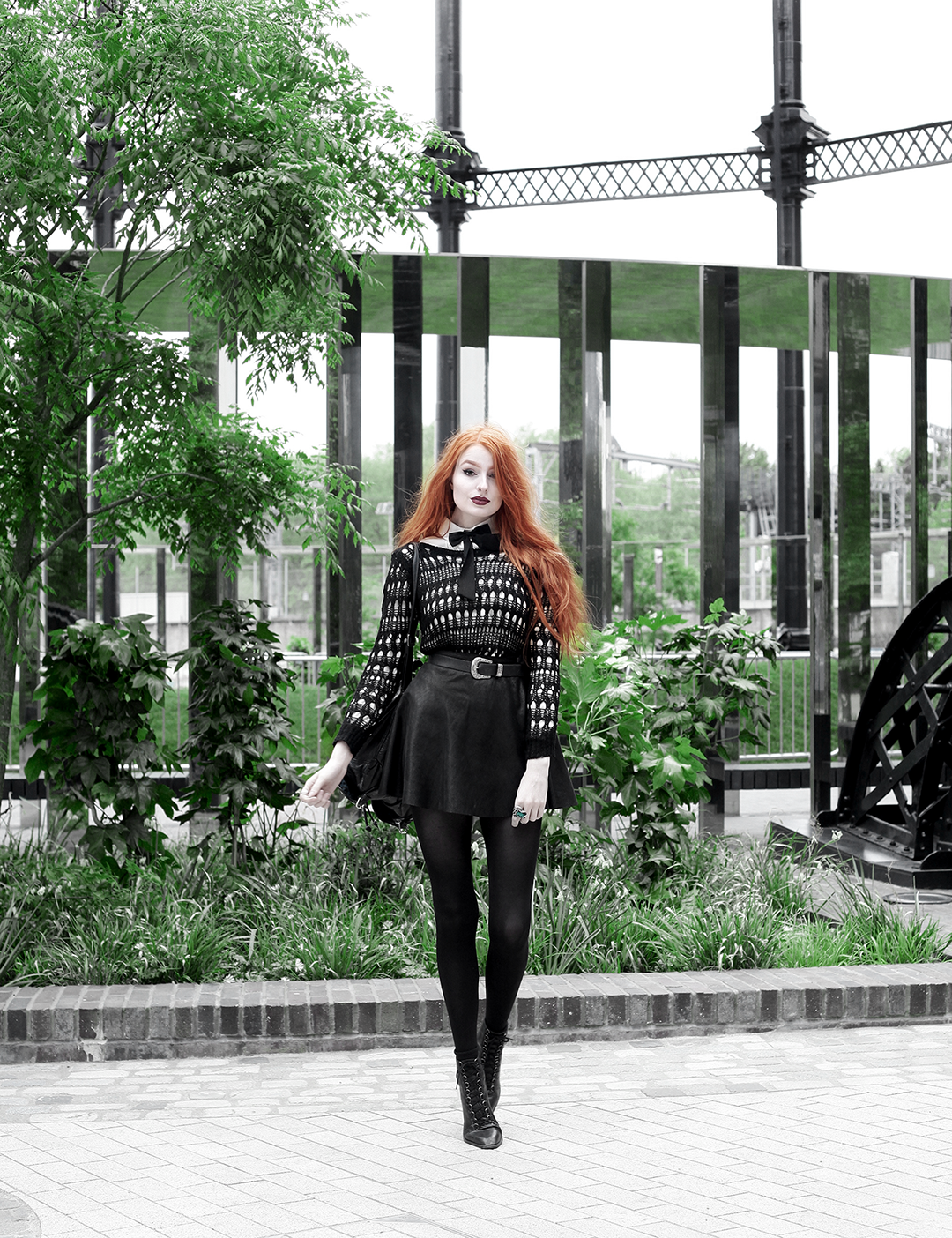 What I'm Wearing:
Black Pea Coat – Asos
Ribbon Bow Tie – Asos (Old – Similar)
'Moth Knit' Open Weave Jumper* – Killstar (Similar)
White Shirt – Old (Similar)
American Apparel Circle Skirt – Similar
Striped Fingerless Gloves – Old (Similar)
Studded Backpack – Rebecca Minkoff (Similar)
Pointed Toe Boots – Asos (Old- Similar)
Lots of Layers for a Frosty Week
Usually I prefer to keep my layers as a key focus of an outfit… but it's so damn cold this week that I've been throwing on as many items of clothing as I can to keep warm! While throwing a jumper over shirts is more of a practical move, I adore finishing looks like this with a bow tie to add a hint of playfulness. The thermal vest and two pairs of tights on the other hand… not so many options to make them cute. At least I'm toasty, hey!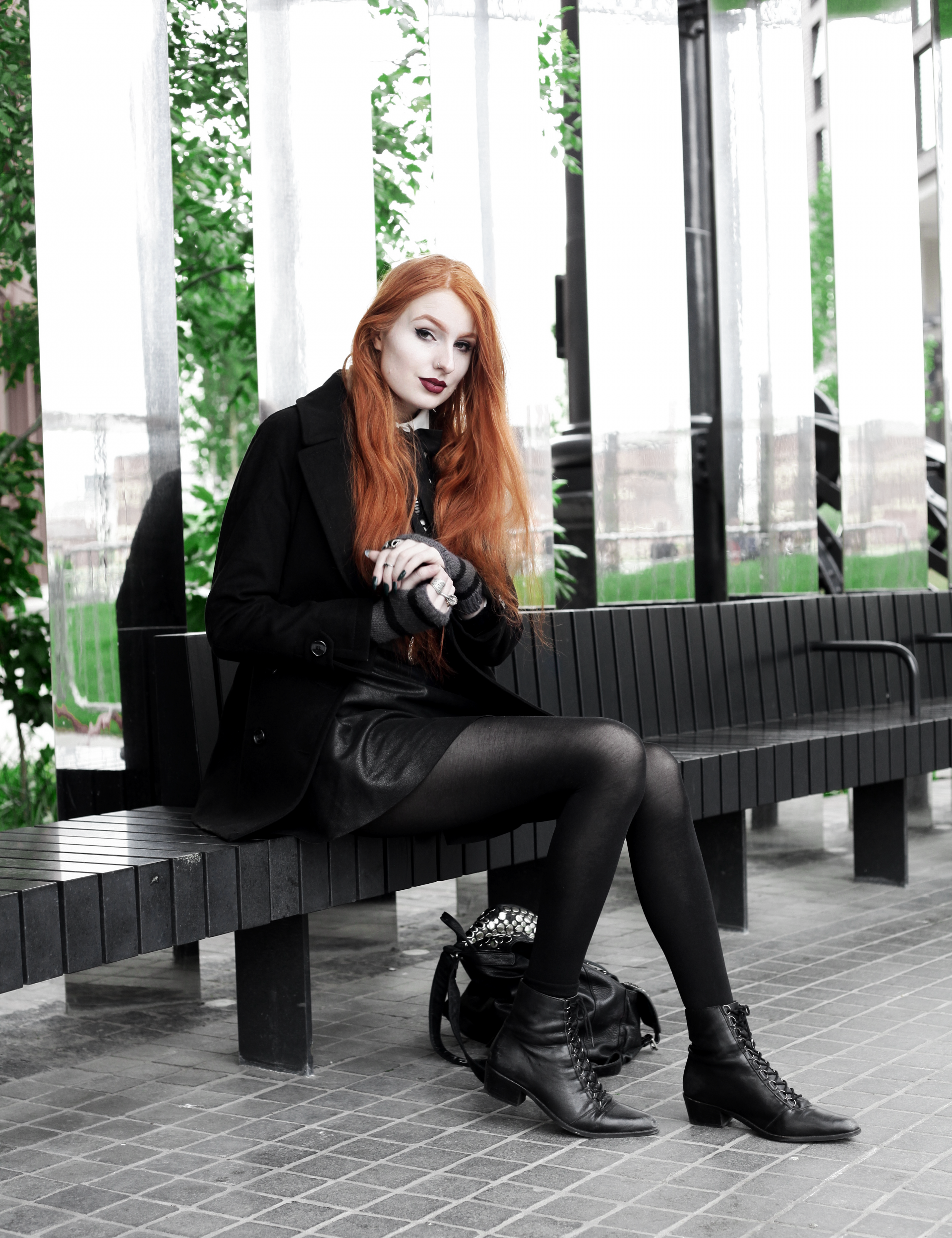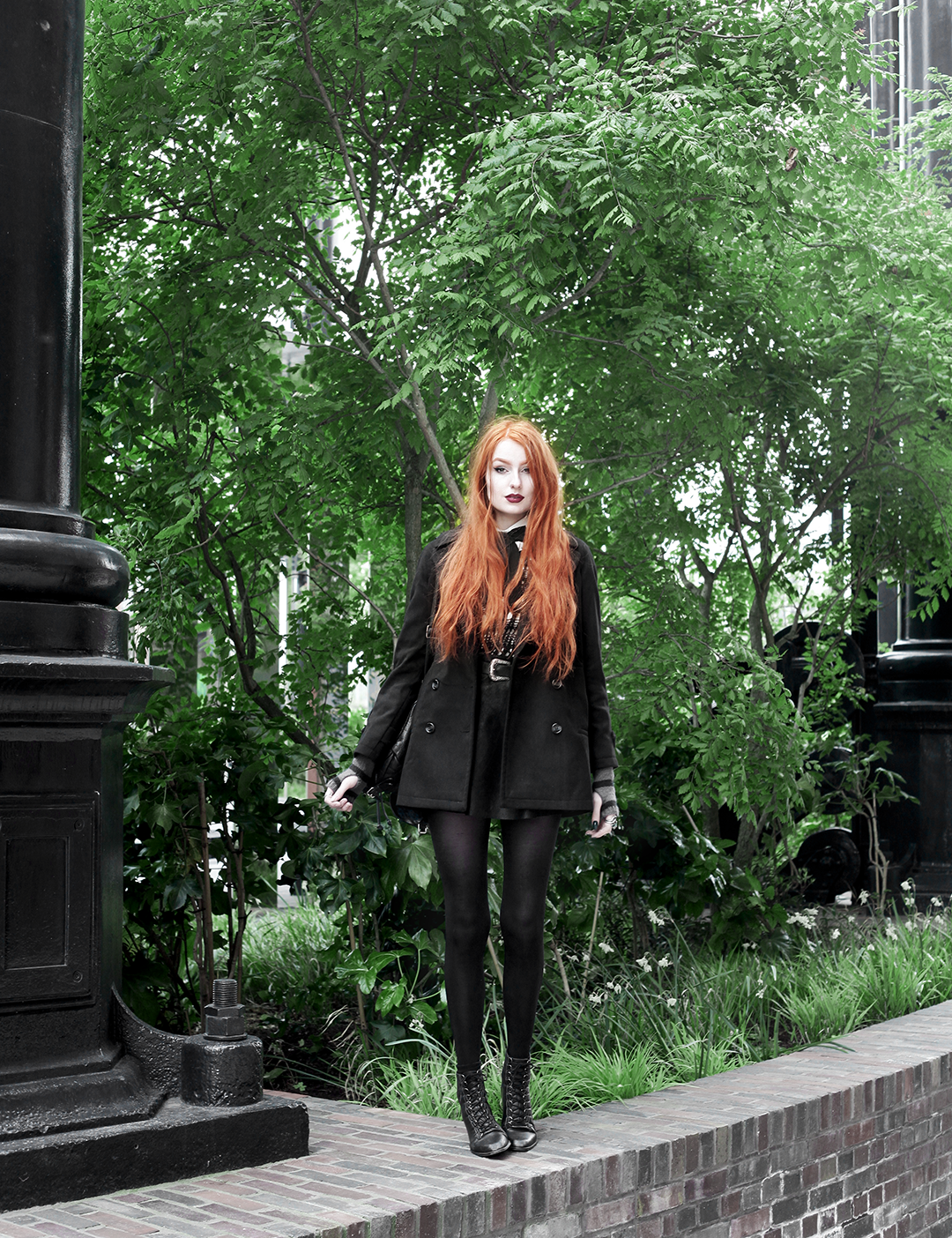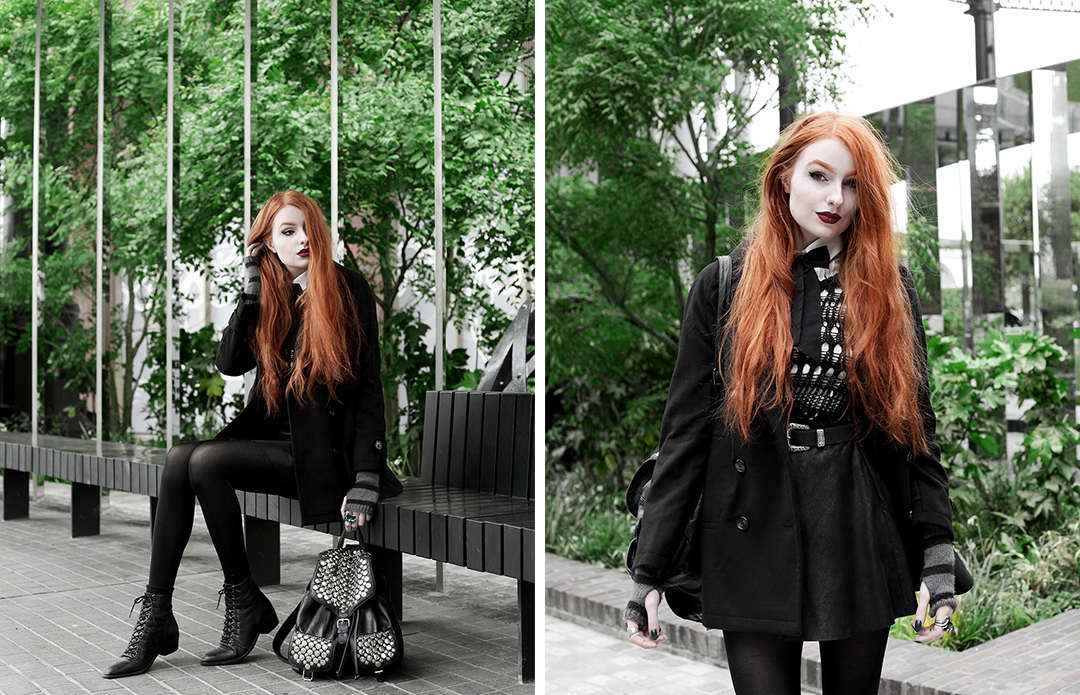 As much as this outfit makes it look like I'd out & about being fancy, these pictures were shot a little while ago. I've spent the whole day bundled up inside drinking tea and trying to kick a horrendous cold that's threatening to take hold >.<
It's not all bad – I've spent the day creating images, doing some (slightly dodgy) nail art and marathoning the last third of FMA Brotherhood! (Which keeps distracting me from the actually doing the productive stuff I was trying to do, doh. Do any of you watch this show? It's the 2009 version of Fullmetal Alchemist and sticks closer to the manga than the original anime. I'm nearly done, so any recommendations on what to watch next would be most appreciated 😀 )
What's your favourite self-care activity to use your downtime for?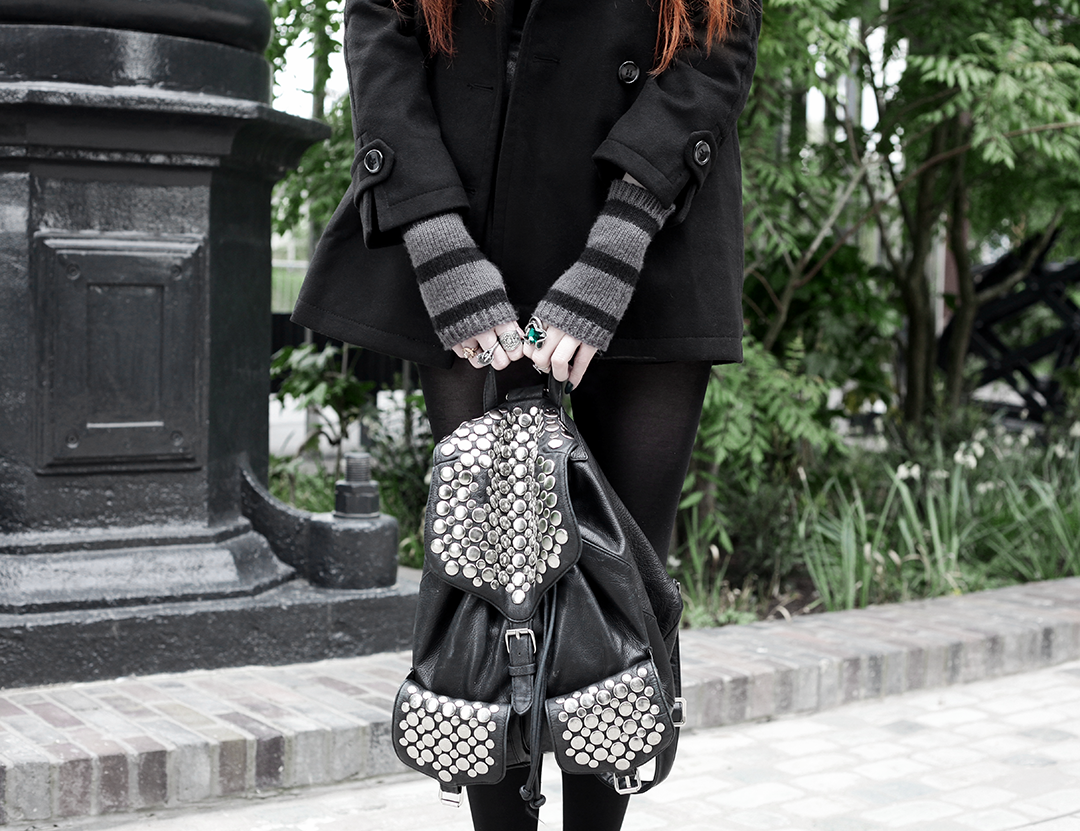 (Regalrose Snake Ring, Regalrose Engraved Ring (Old – Similar), Killstar Claw Ring)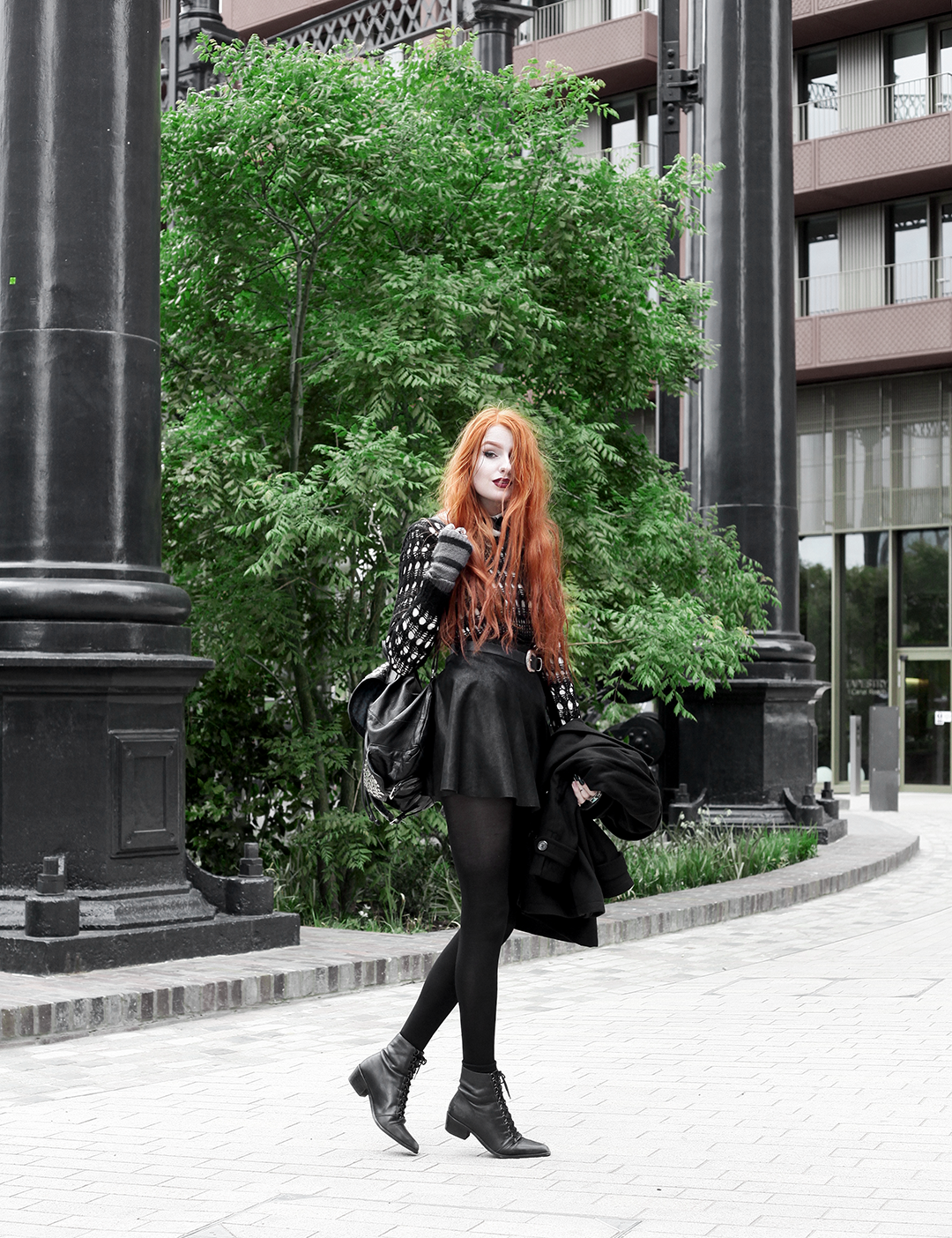 Thanks so much for stopping by to read my ramblings – it really does mean so much to me.
Take care, and I hope that you have a wonderful week! Love, xxx