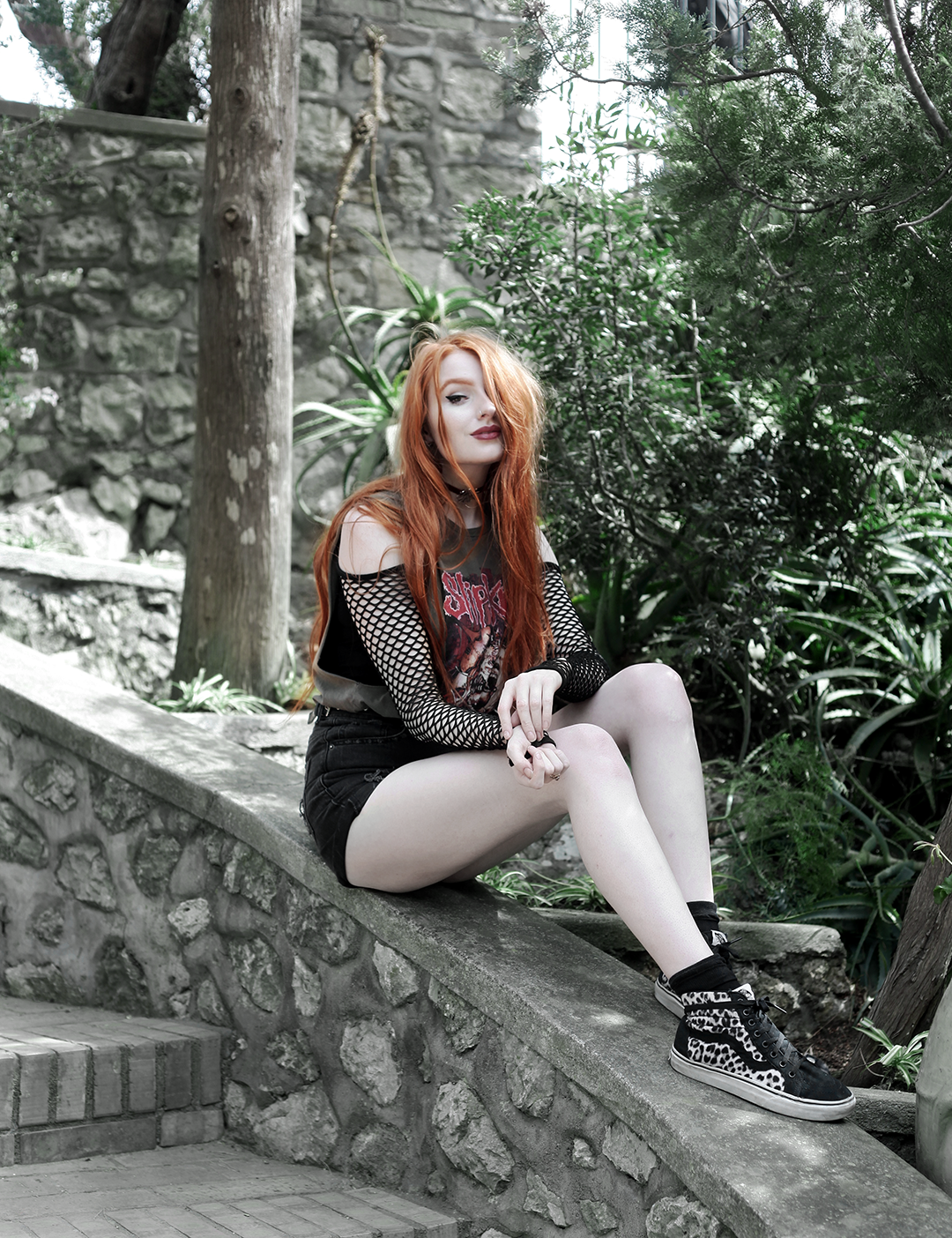 What I'm Wearing:
Oversized Denim Jacket – Asos
Spiderweb Velvet Choker* – Regal Rose
Slipknot Band Tee – Asos
Fishnet Sleeve Bodysuit – Asos (Petite Version)
Black Denim Shorts – Old (Similar)
'Luna' Belt Bag- Restyle.pl
Snow Leopard Sk8hi High Tops – Vans (super old print!)

Band Tee + Shorts = Ultimate Summer Uniform
Hey guys! Just a quick post today as I'm writing this at 1.45AM, and I'm off to Paris for work first thing! I'm not taking my laptop, so if I don't write this now, it may not get done for a bit. ? I've scheduled this to post at 10AM, so I hope that works ?
This is just a pretty simple outfit – band tees and denim shorts have been my summer go-to for FOREVER. I just added a cold shoulder fishnet bodysuit under the Slipknot tank to mix things up a little bit and add a little more texture to the outfit. (Thank god for sunblock, or I'd have some dodgy burn lines, haha)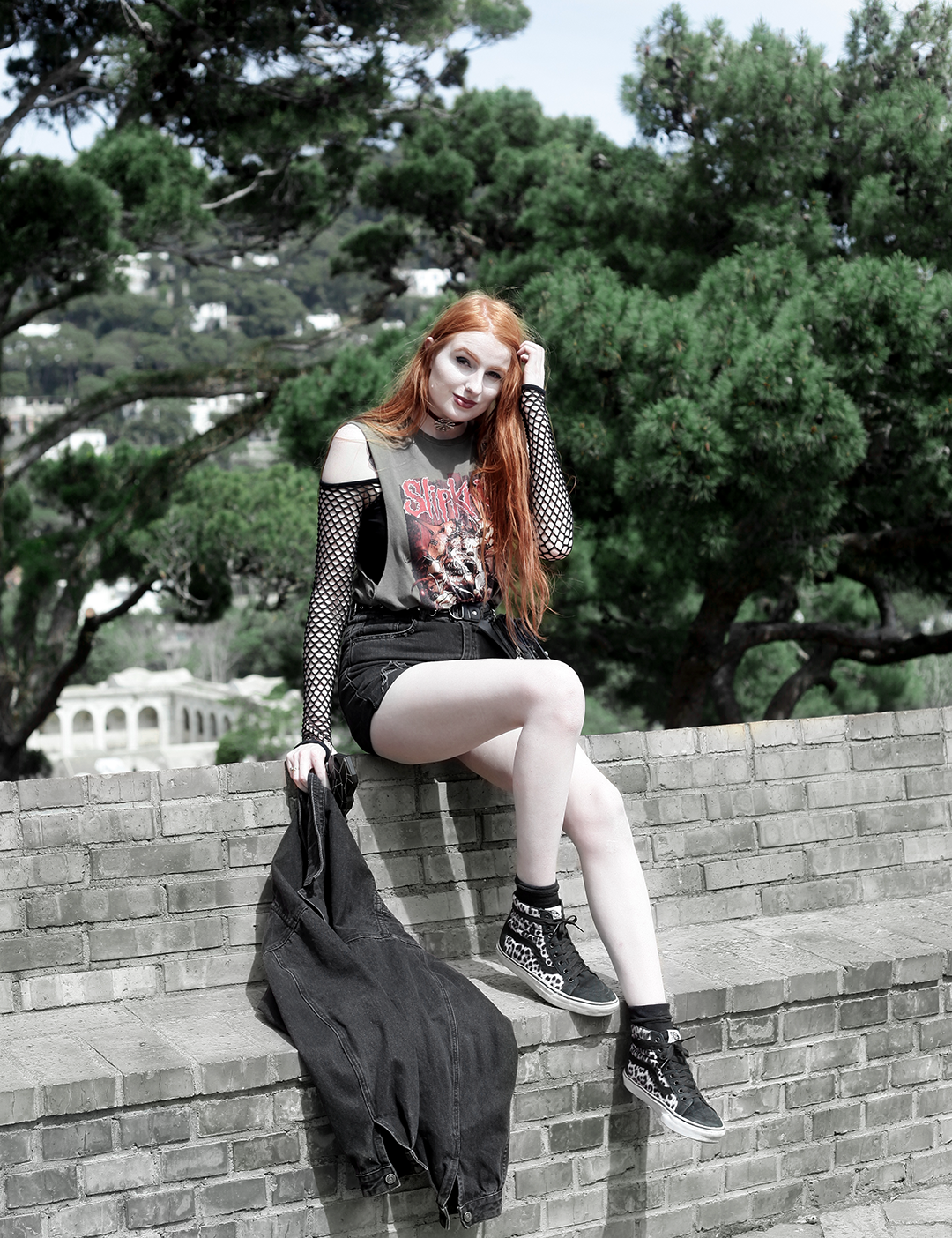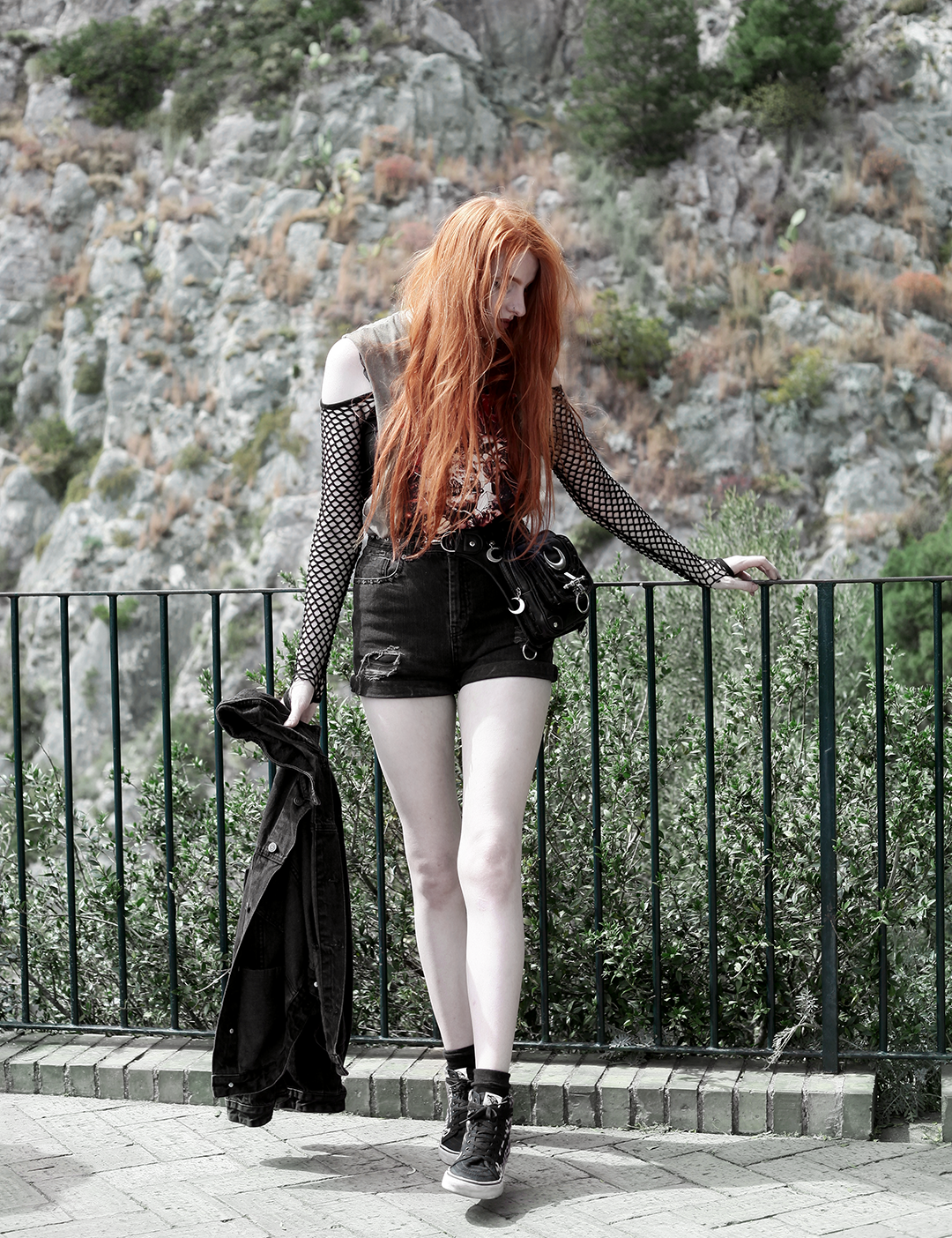 On the day we shot these pictures we did a lot of walking, so I finished the outfit with a belt bag and my trusty Vans! I'm sure I've wittered on about them before, but they feel like pillows on my feet – perfect for a day a of exploring. I feel like they also help mix up my staple outfit, as usually my Docs are glued to me!
The belt bag (or bum bag, to call it what it is) was also super-handy as I could keep my necessities close to me, and be free of my giant  backpack, which can be a bit of a drag on long walks ?
Anyway, that's probably enough from me – I need some shut-eye! (That's going to sound weird to anyone reading this when it actually publishes ?) Take care, thanks so much for stopping by,  and I hope you have a wonderful week <3
Love xxx