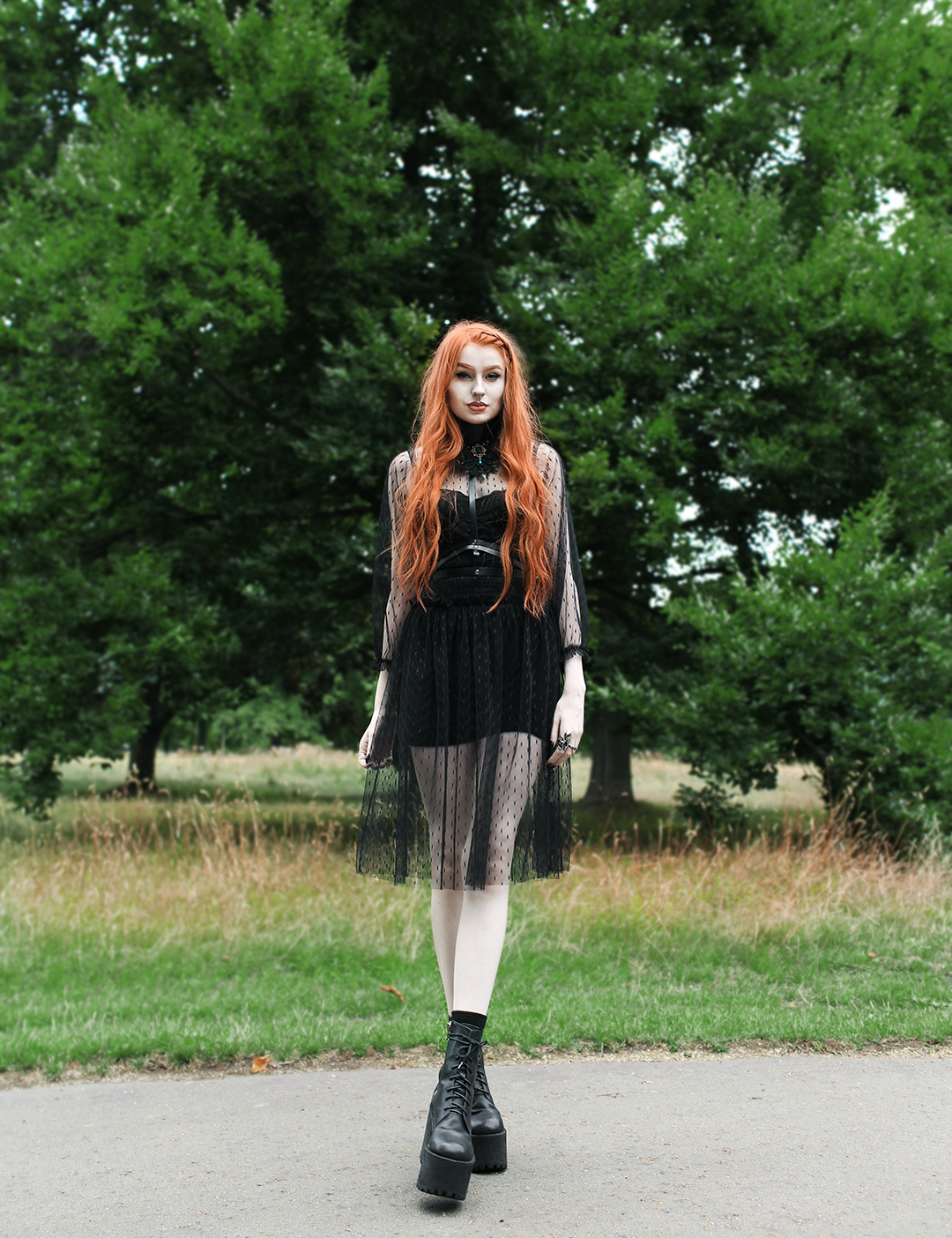 What I'm Wearing
Embroidered Black Lace Choker* – Pheren Couture
Harness – Ccuoco (Similar 1 & 2)
Dot Mesh Dress – Navy London (Similar 1 & 2)
Schoshe Platform Boots – Unif
Photography by Hari Deakin
Hair by Hari's Hairdressers using Rahua Salt Spray*

Beachy waves have always been a style that I had trouble mastering. As someone with a lot of poker-straight, fine hair, I'd find that without copious amounts of hairspray any waves would just drop right out after an hour or so. I feel that the amount of hairspray kind of undoes all of the 'effortless' vibes of the hair style that I was going for >.<
Looking into it, I've often been pointed in the direction of a salt spray to create the relaxed, textured locks of my dreams – but I've alway struggled to find one that works on my hair. I found they left my hair sticky or crunchy (ew), and the product often weighed down any curls.
That was until I found the Rahua 'Enchanted Island' Salt Spray, which has become a regular in my hair kit!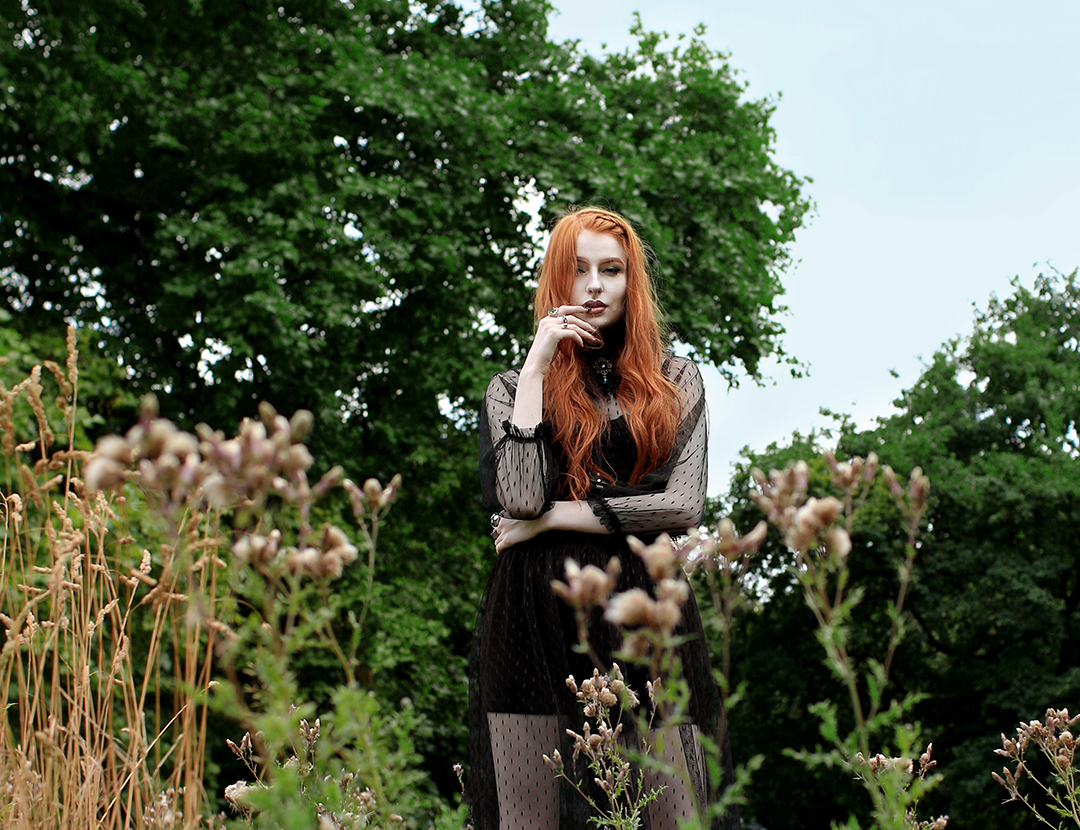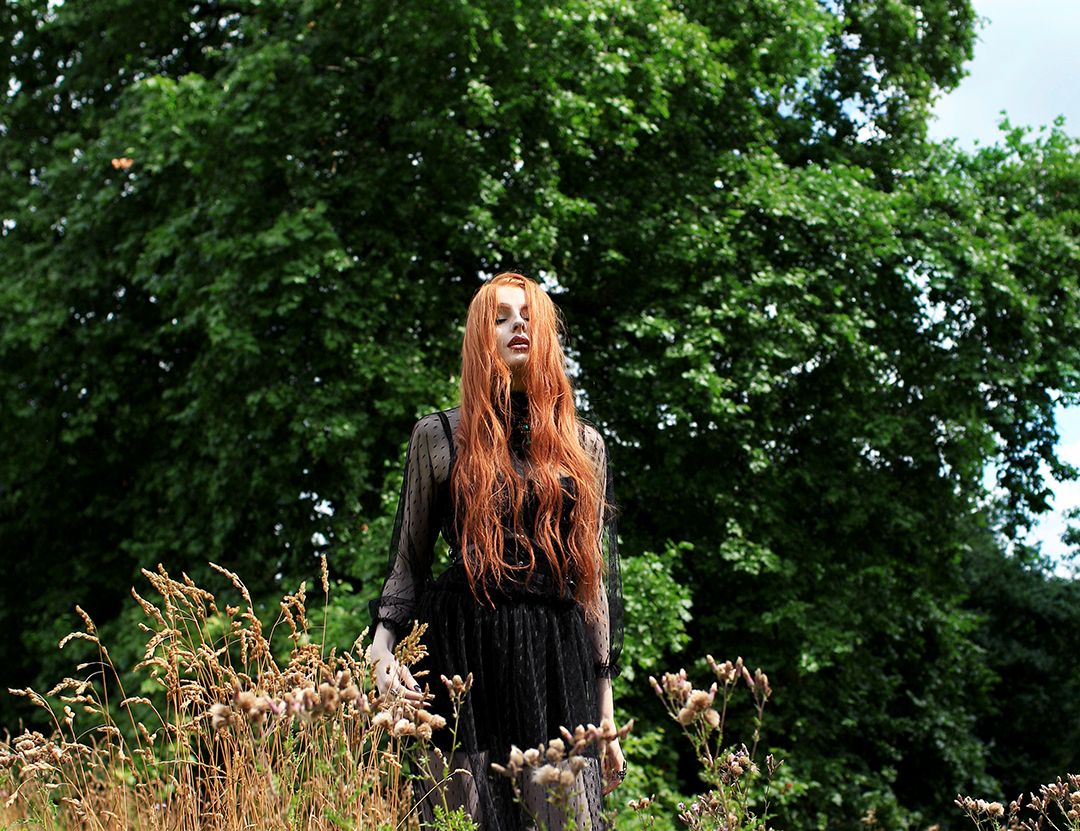 Rahua's Enchanted Island Spray – The Deets
Recently I was lucky enough to pop down to Hari's Hairdressers, where they created this gorgeous plaited wavy look on me using the Rahua salt spray to create volume and define the waves. I'll admit, I was skeptical at first, considering my past luck with this kind of stuff, but I'm converted!
First up with the good stuff – this cruelty free & vegan salt spray is made from natural, organic plant derived ingredients. It's also Symbiotic, and free of parabens, sulfates and gluten (if that's something you avoid!).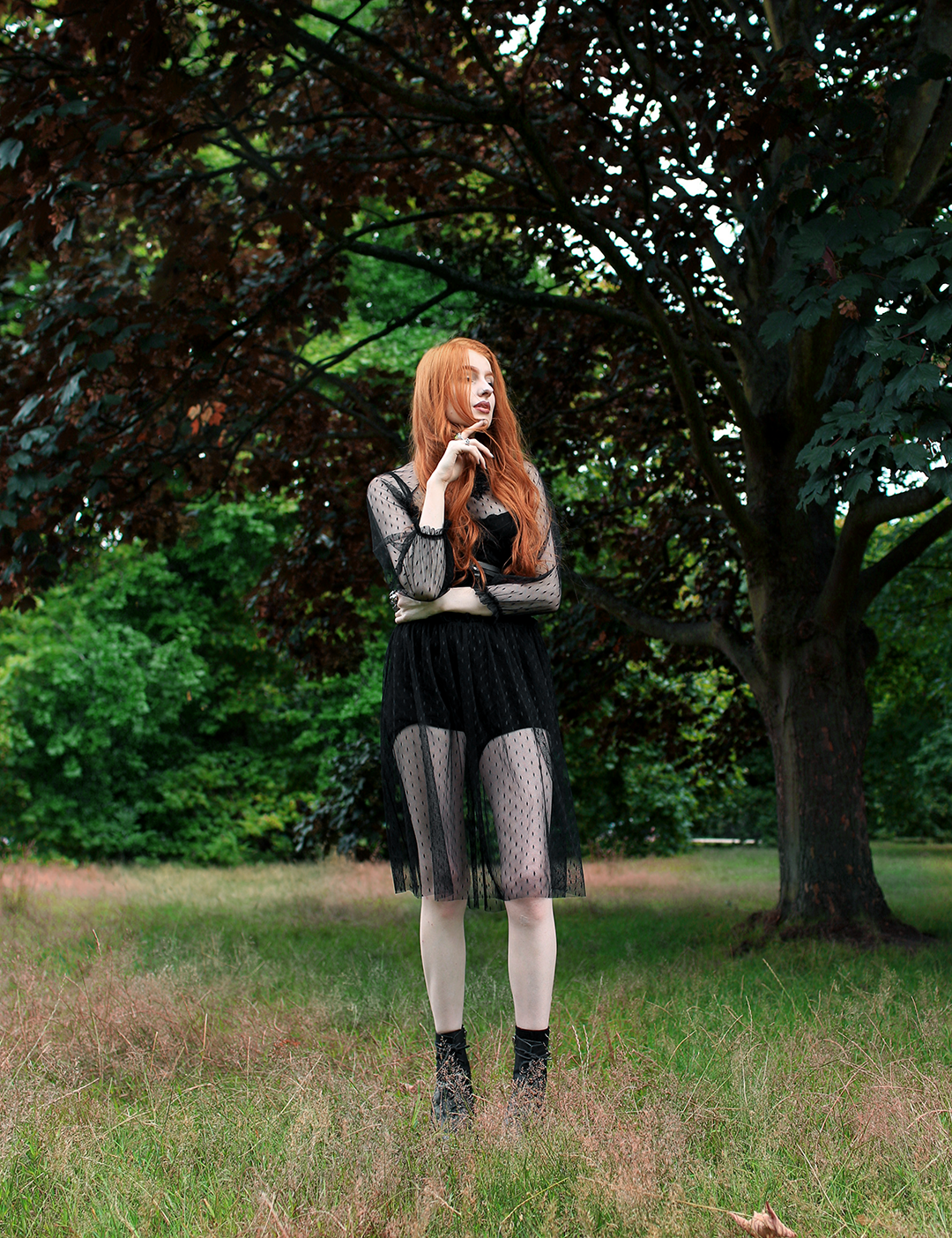 Styling/Usage Tips
To achieve hair like mine here, it's best to put some loose waves through your hair with tongs or a straightener. That said, even with my super-straight hair I have found that sleeping with my hair in a bun, before spritzing & scrunching some through my loose hair in the morning picks up and defines waves. As the spray is so light, it's buildable day-to-day without being sticky or crunchy, so my hair looks good between washes without much styling!
That said, it's no miracle of science – if you don't use hairspray, your curls will likely drop out after enough time. (If your hair texture is anything like mine, that is!). However, I pop the bottle in my bag so I can give my hair a bit of oomph when needed. The spray doesn't weigh down my hair (like others I have tried), and  my beachy waves are restored!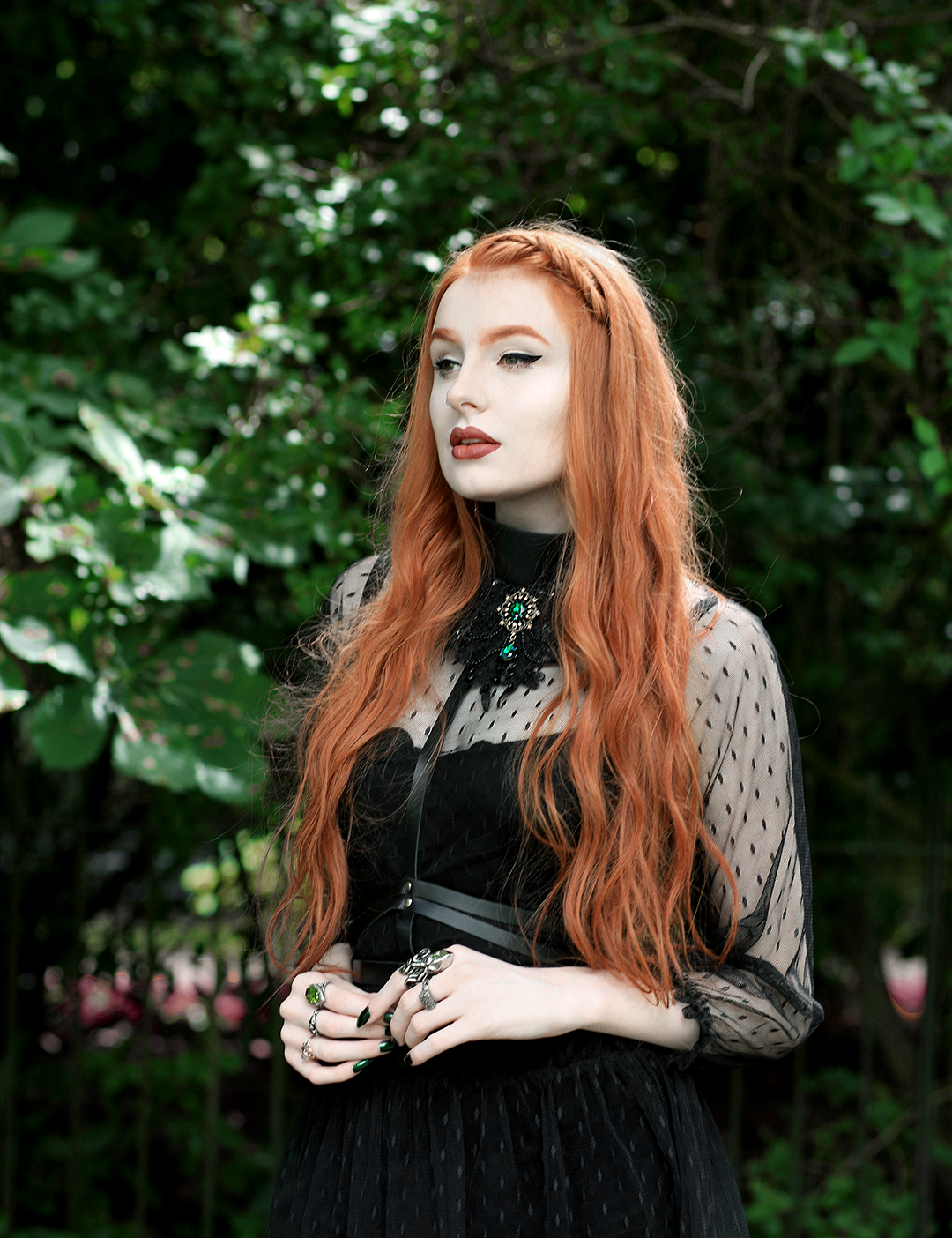 (Embroidered Lace Choker* – Pheren Couture, Rings – Regalrose, House of Need (green one!))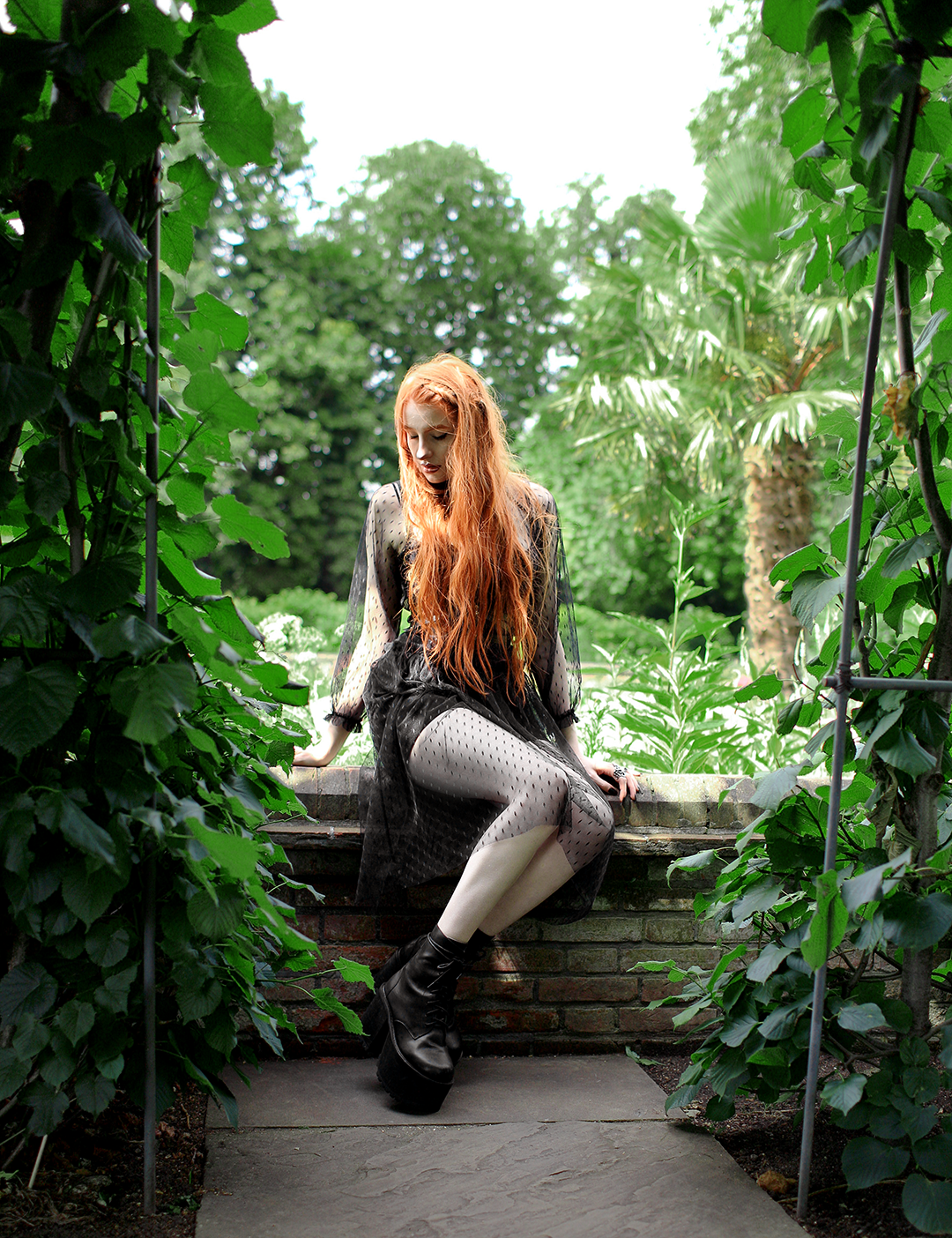 The Pink Flamingos Project
As if that's not enough wonderful stuff about one product, it's time for one of my favourite parts! Any purchase of this salt spray helps Rahua to fund The Pink Flamingos Project. The project is an ongoing cleanup operation of the feeding and breeding areas of the endangered Galápagos American Flamingoes. Cleaning up the natural habitat of the flamingoes from all the rubbish that washes ashore helps to ensure these areas are not contaminated, and that the flow of food resources/water is not interrupted, protecting the species!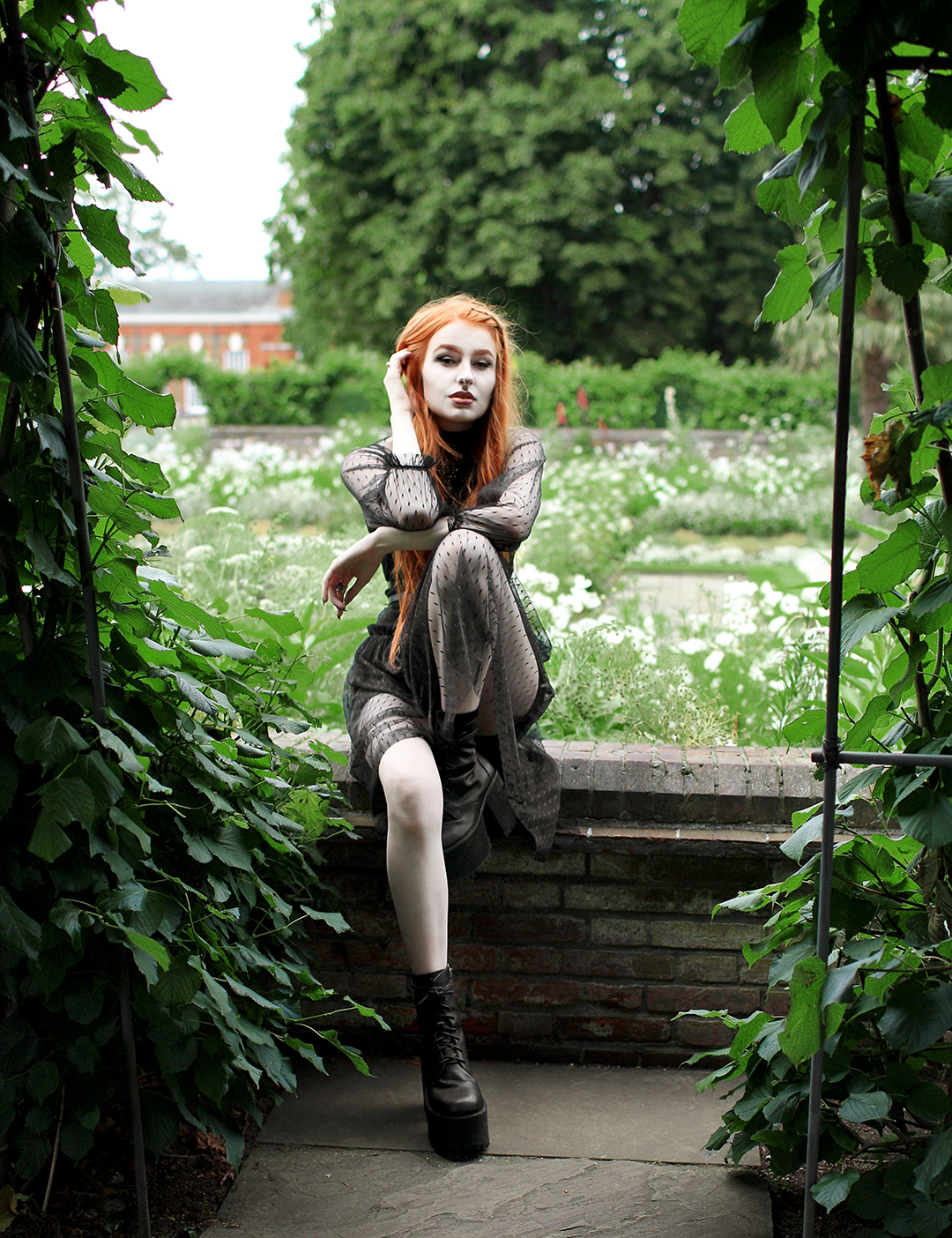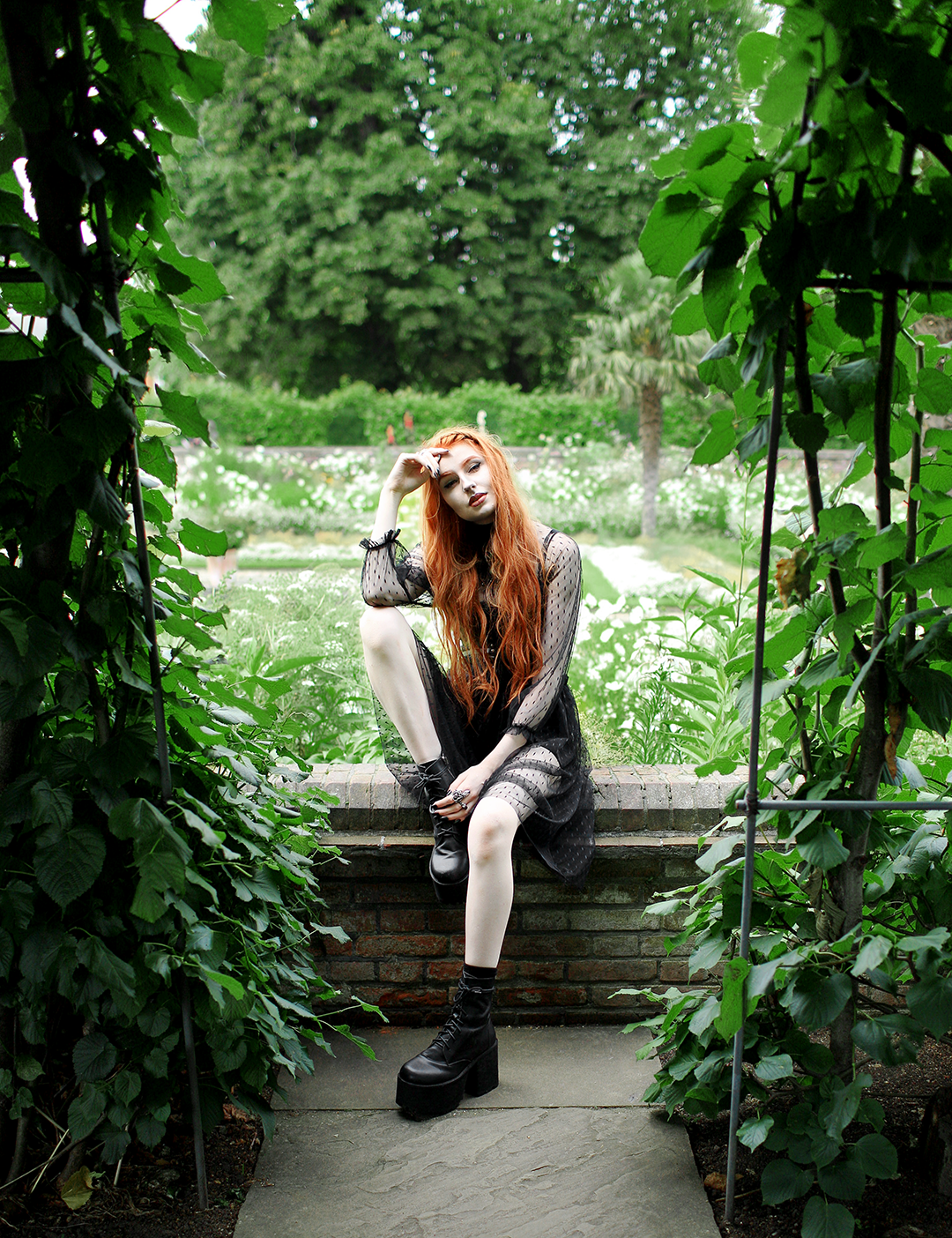 Anyway, that's probably enough rambling from me – this post turned into a way longer one than expected! Thanks so much (as always!) for stopping by to read my witterings! And before you go, let me know – what's your go-to hair styling weapon? This is definitely a current fave for me <3
Love!xxx