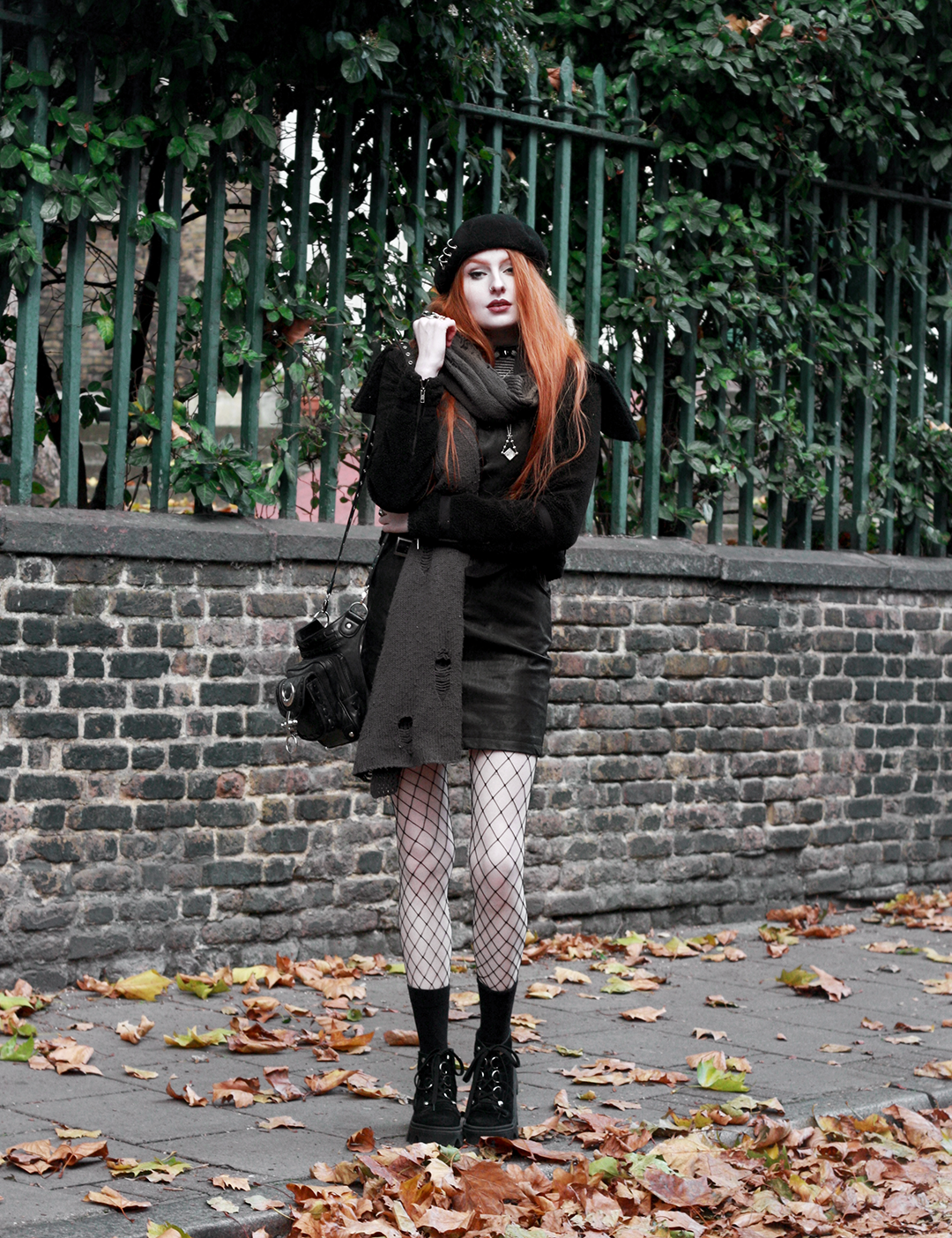 What I'm Wearing:
Ring-Studded Beret – Shikumi (Sold Out – Similar)
Distressed Scarf – Killstar (Sold Out – Similar)
Long Sleeve Striped Turtleneck – Old (Similar)
Faux Leather Dungarees – Boohoo (Sold Out – Similar)
Lunar Holster Shoulder Bag – Restyle
Oversized Fishnets – Asos
'Jungle' Boots – Underground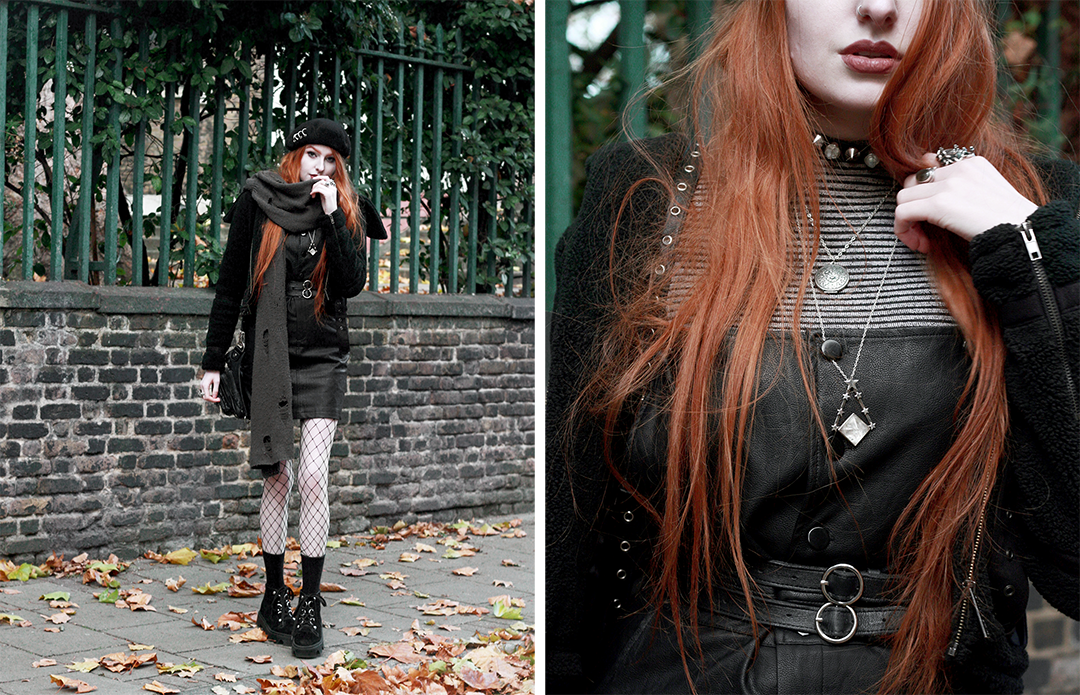 (Jewellery details – Killstar Quartz & Spike Choker, Dixi Locket Pendant, The Serpents Club Quartz Pendant Necklace)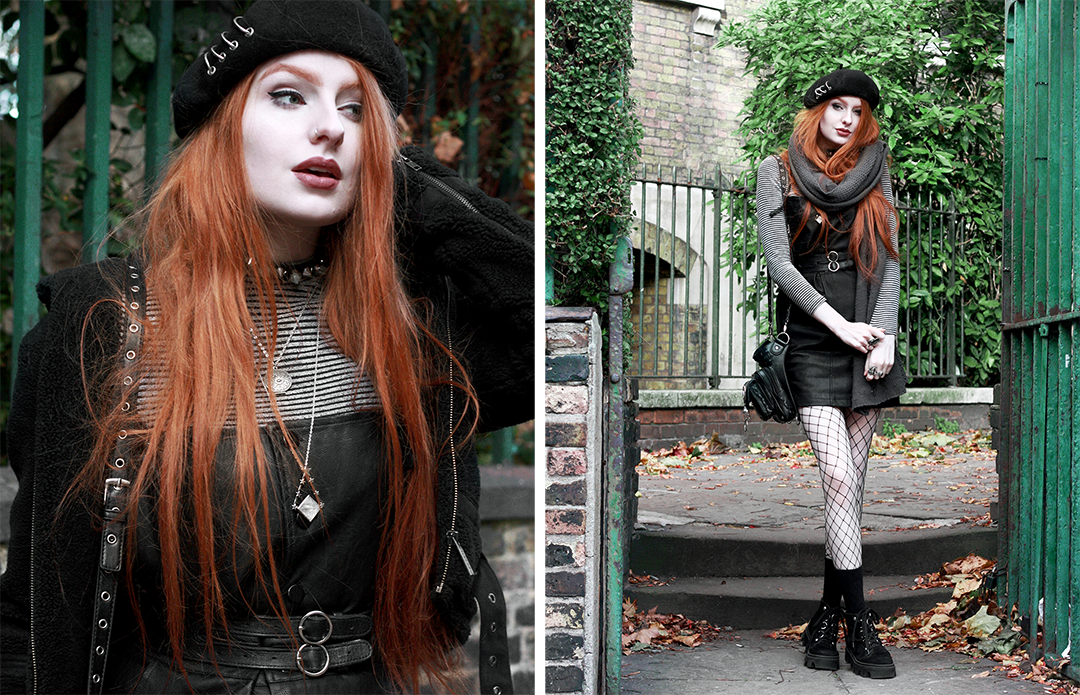 The Beret Obsession Continues!
If you've followed me for a while, you'll know how much I love a good hat. My go-to for the last few months (though more on my IG outfits than on here) have been berets. They're just so perfect for a lazy hair day… and less likely to get caught in the wind than wide-brimmed hats. (Anyone else had catch and/or chase after a rogue hat blown off by the wind?! Or do I just have a head too small for my hats, haha)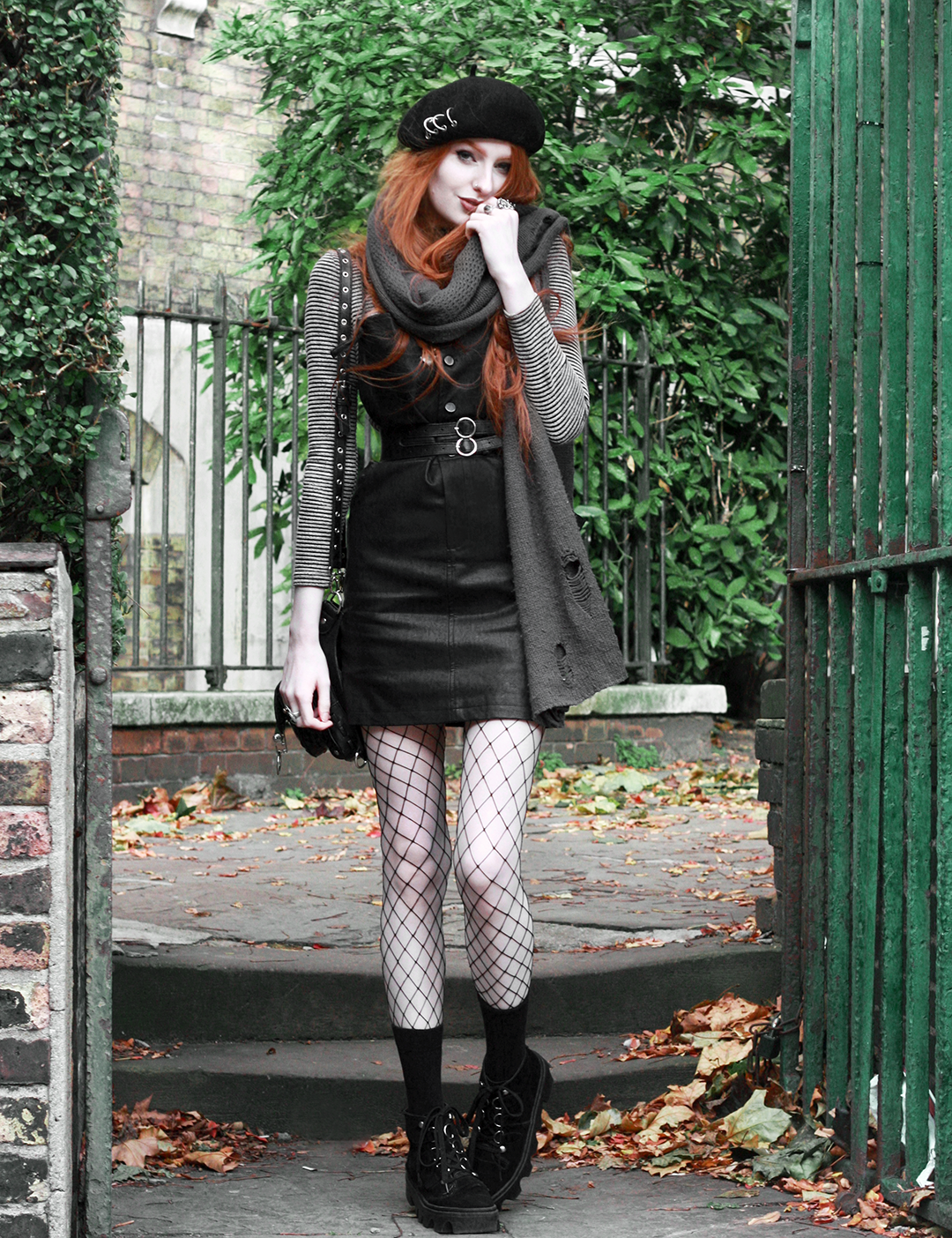 For this beret look, I embraced the Parisian vibes with a cute vegan leather dungaree dress and stripes. I picked the dress up super-cheap in a sale a little while ago, though looking for something exactly like it for years! Annoyingly it's now sold out so I can't link it, and there's not that much similar out there at the moment 🙁 I bet you could find something similar in a vintage/secondhand store though!
On that note; I noticed as I was finding item links for this post that a lot of what I'm wearing here is no longer available. I'm so sorry I can't always link the exact things I wear! I recycle so much of my wardrobe over the course of years & I'm such a sale shopper, especially last minute bargains! Wherever I can I try to link pieces that are as close as possible to what I'm wearing though.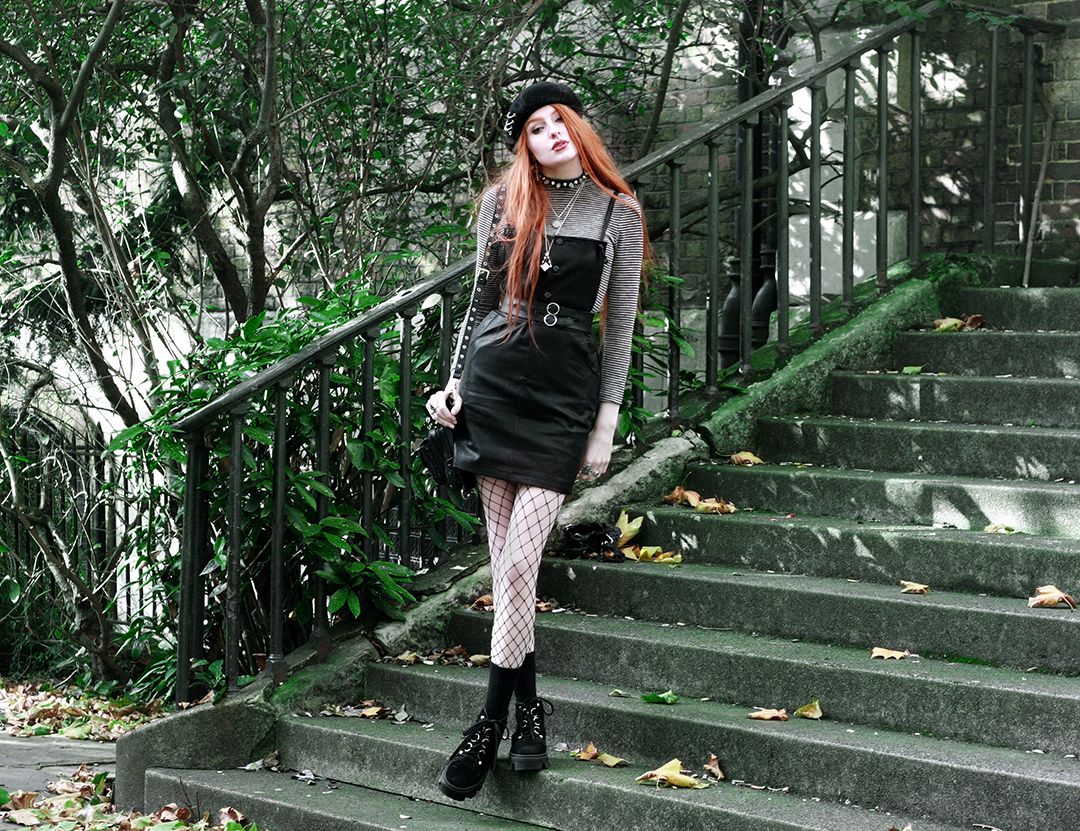 Thanks so much for stopping by to read my blog – it means so much! Love xxx