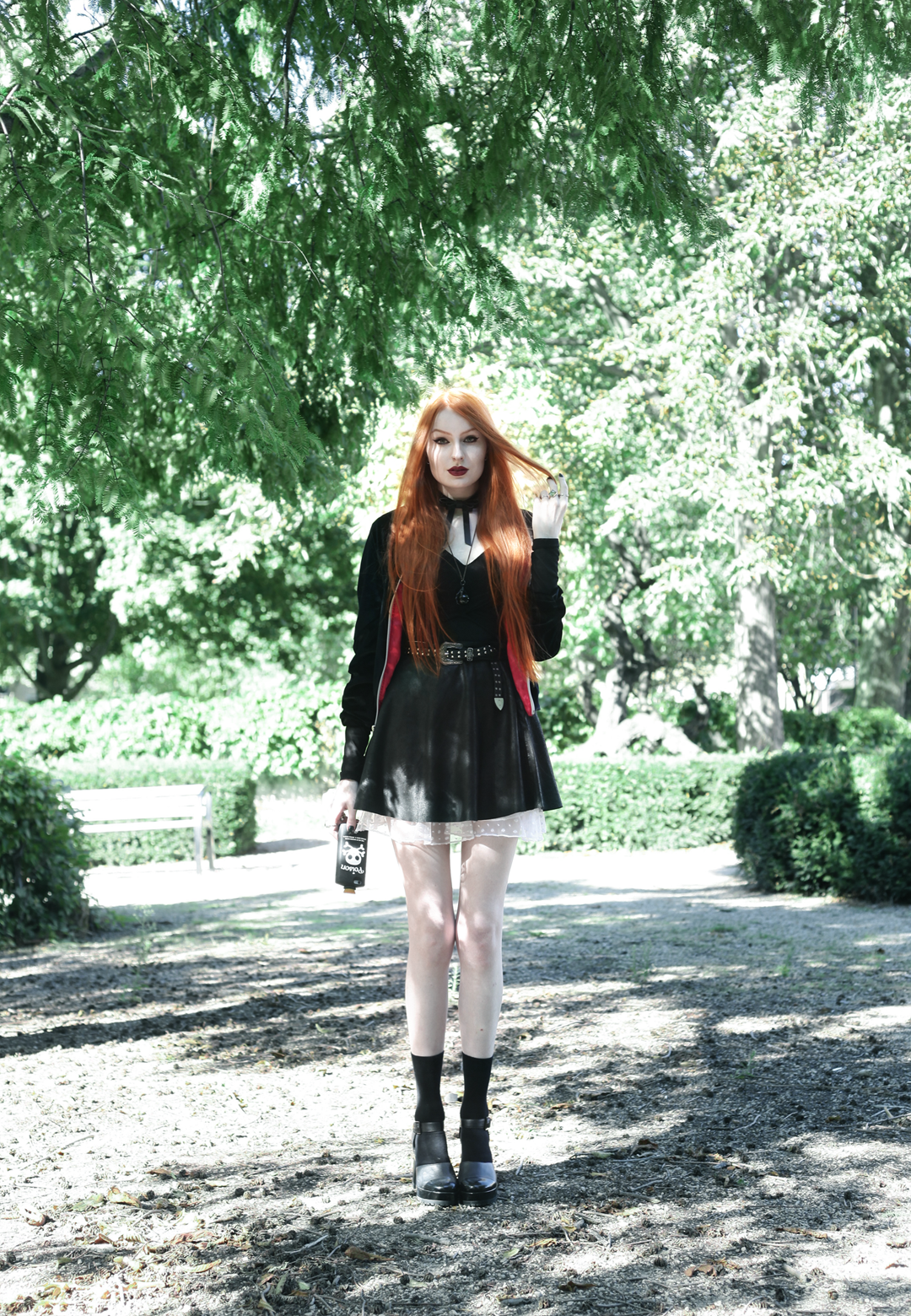 Velvet 'Lune' Bomber Jacket* – Valfre (discount code below!)
'Bowie' Vegan Leather Choker – Valfre (discount code below!)
Obsidian Raven Claw Necklace* – Killstar
Wrap Mesh Top – Asos (Sold Out – Similar)
Studded Western Belt – Asos
Leather Circle Skirt – American Apparel (Vegan Option)
Lace Underskirt – Old (Similar)
Poison Bottle 3d Phone Case* – Valfre (discount code below!)
Mary Jane Heels – Asos
Happy Sunday lovely people! I hope that you're well and have spent this weekend exactly as you wished to.
This is a little outfit that I styled up recently, before the weather started to turn a bit. Can you believe that it stayed so gloriously sunny right up until the start of October? Usually I'm one of the first to welcome the cooler autumn weather, but the chance to potter about bare-legged for longer this year was certainly nothing to grumble about!
I have a feeling that this Valfre velvet bomber with an embroidered moon will be one of my staple transitional pieces for fall. It looks cute with skirts layered with petticoats, but then equally awesome with ripped jeans, boots & 90s vest tops.
If you've been following me for a while on Instagram, you'll probably know about my love for L.A. based brand Valfre – particularly their adorable phone cases! They've actually been kind enough to offer a discount code for you guys, which is super exciting! The code is "OliviaEmily", and will net you 20% off your first order.
The brand gives off this amazing 'cute but deadly' vibe, which I've tried to emulate in this outfit. Alongside the pieces I'm wearing, I'd recommend checking out their Coffin 3d Cases, Man Tamer Choker, and Matilda Dress.
Thank you so much for stopping by, as always! I hope you have a wonderful week <3
Love!xxx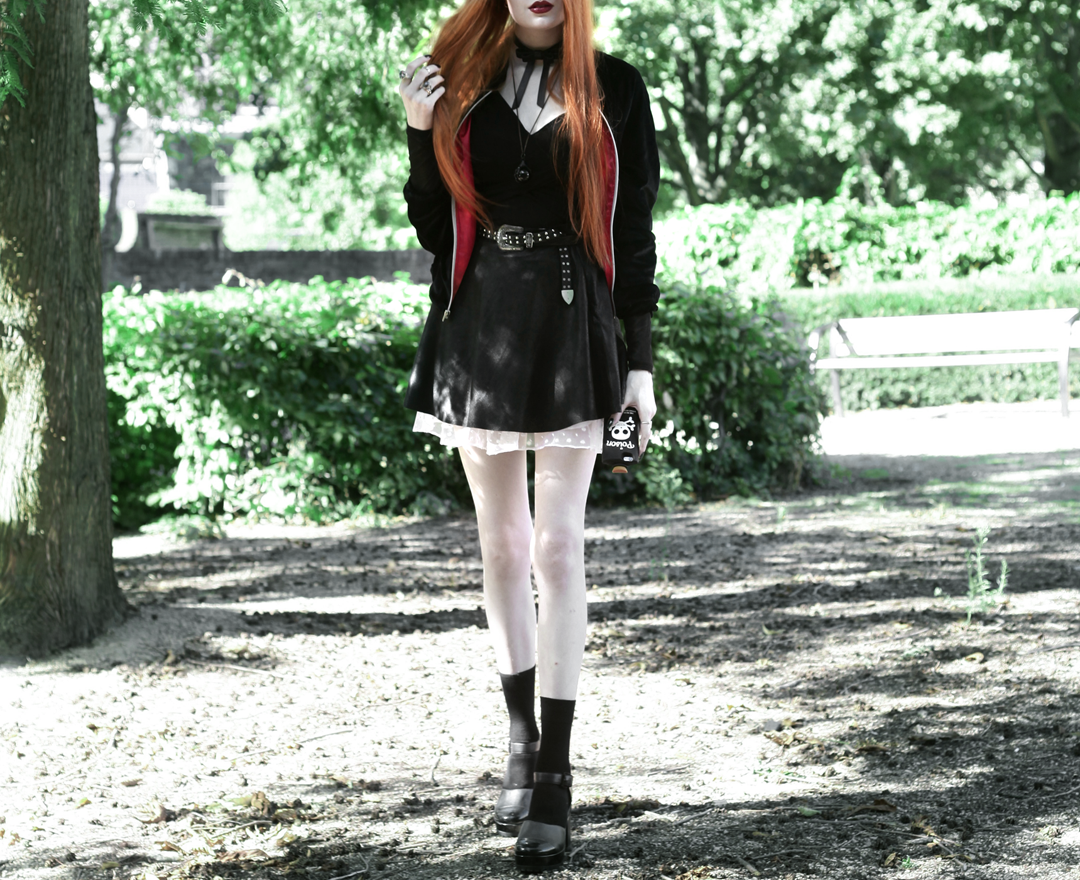 *Disclaimer – this is not a sponsored post, however the code given is an affiliate code. Use of this code will support this site and mean that I can keep making content for you guys. I always want to be as clear as I can be with you guys, so any questions, please just ask!*